Biloxian bags a $14 million jackpot
Published: Feb. 10, 2009 at 10:40 PM CST
|
Updated: Feb. 11, 2009 at 1:36 PM CST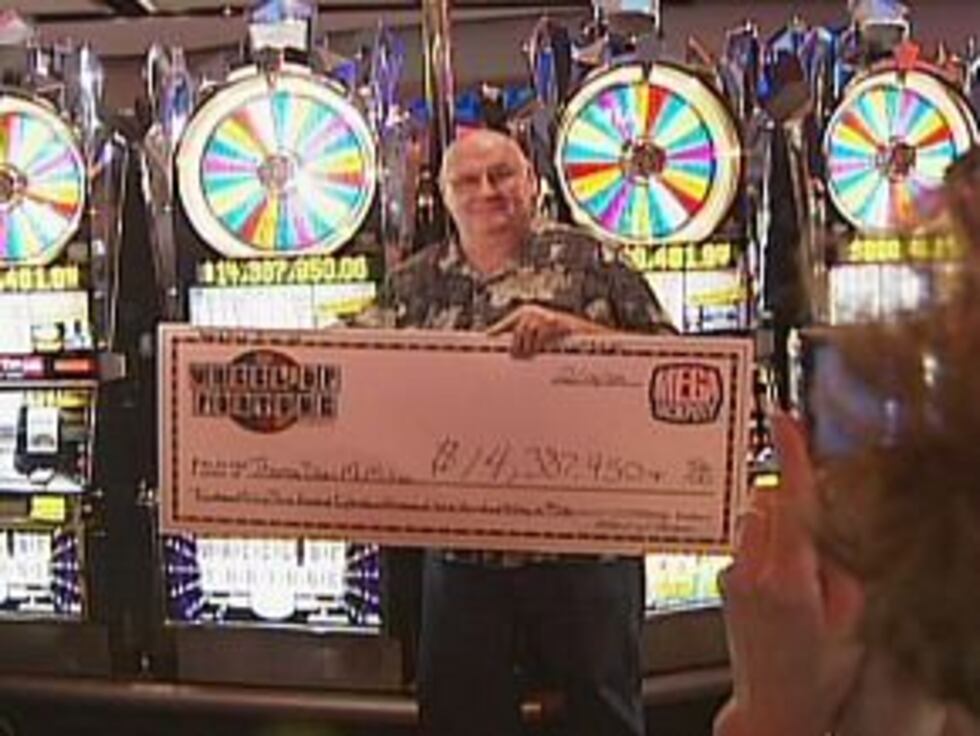 BILOXI, MS (WLOX) - Biloxi resident Thomas McMillan and his wife Arlene are $14 million richer today. Tuesday afternoon at the Hard Rock Casino, Mr. McMillan won the biggest jackpot in the history of Mississippi casinos. To be exact, the take was $14,387,950.06.
McMillan was playing the Wheel of Fortune progressive dollar machine. About 3:30 Tuesday afternoon, he put the maximum of $3 in the machine. That's when he hit the big one.
"It really has not sunk in yet," McMillan told a throng of media folks, shortly after he won.
McMillan always plays the same slot machine and only gambles at the Hard Rock. His wife Arlene was playing the penny machines, when she decided to check on her husband.
"I saw all these people, and I thought, 'What's wrong? Did my husband have a heart attack?'" she said.
Instead, it was Mrs. McMillan who almost had the heart attack when she saw what her husband had won.
The McMillans say they are just regular people. Both are retired and living on their investment income, which has taken a hit lately because of the stock market's decline.
Now, the McMillans say they could care less what the market does.
The McMillans can either take the money in yearly installments for 20 years, or take it as one lump sum. They have not yet decided how they want the money.
As for what they were going to do when they left the Hard Rock, Thomas McMillan told us he was going to go home and feed their dogs.