Sports betting one step closer to happening in Mississippi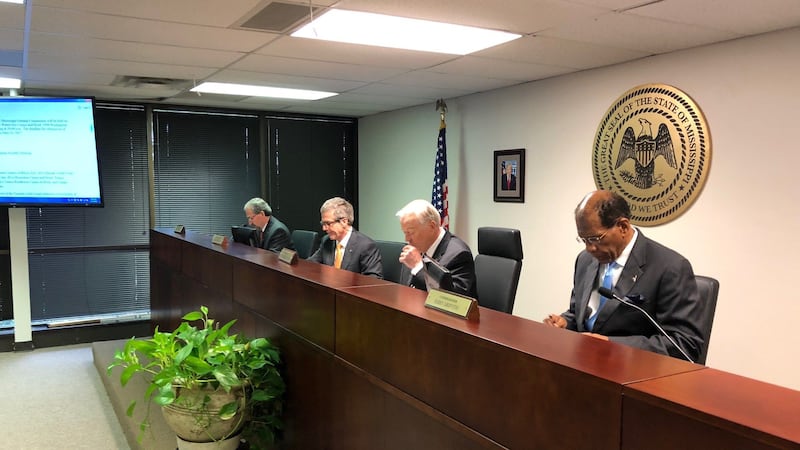 Updated: May. 17, 2018 at 2:59 PM CDT
MISSISSIPPI (WLOX) - New regulations regarding sports betting in Mississippi casinos are now in the public realm. The Mississippi Gaming Commission voted Thursday to allow for a 30-day comment period on the regulations.
The action comes less than one week after the U.S. Supreme Court ruled to allow sports betting in all states that have legal gaming.
The MGC passed a unanimous vote Thursday to publish the new regulations, which are 21 pages long. According to gaming commission executive director Allen Godfrey, there are some highlights.
"You have to be on premiss to place a wager. We're talking about reserve accounts for wagers made," explained Godfrey. "What is allowed to be bet on, which is professional and collegiate sports."
But college sports officials have expressed concern over betting on teams.
To that, Godfrey responded: "All these games have been bet on and are continuing to be on illegally so I'm not certain why it's any different because a state or two or five now have it legal."
With it now being legal, it's created a new buzz in the industry.
"We're excited because, one, it's a new revenue stream but also what it does for our existing gaming business, for our hotel revenues, for our restaurant and beverage revenues," said Jonathan Jones with Harrah's Gulf Coast. "And then just being the first mover regionally for awhile."
It could also mean a different type of casino player. That's the opinion of Michael Bruffey with the Island View Casino.
"Sports betting is something that obviously a lot of people enjoy," he said. "We pack stadiums with 100,000 seats and I think people, just in general are going to have a lot of fun coming to the casino and being able to wager on their favorite team."
One of the reasons Mississippi's gaming industry has been so successful for the past 26 years is the relatively low tax rate, which is one of the lowest in the nation. Will that stay the same when legalized sports betting comes?
If there are changes, it will come from state lawmakers, but that's not likely if Godfrey has a say.
"Should they ask for my recommendation, I would say it should be treated just like any other game and tax it at its normal 12%, 8% for the state and 4% to the local," said Godfrey.
The gaming commission could vote on the new regulations at next month's meeting, following the 30-day comment period. Officials expect a seamless transition into sports betting, and the first wager could be put down by late summer, just before the NFL season kicks off.
Read the proposed regulations in full here:
Copyright 2018 WLOX. All rights reserved.