Gulfport Sportsplex expansion getting people excited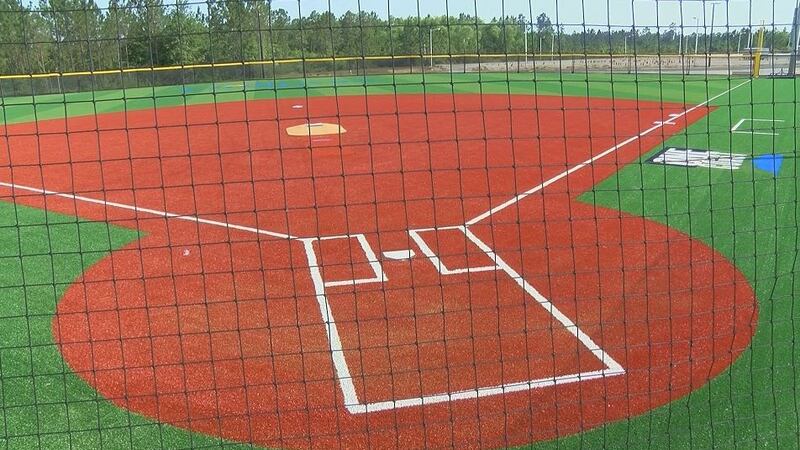 Updated: May. 13, 2018 at 8:18 PM CDT
GULFPORT, MS (WLOX) - The opening of the new Gulfport Sportsplex expansion is just weeks away, and people are getting excited about what it may bring.
Jennifer Mink finds herself and her family at the Sportsplex a lot for soccer. The expansion to her means more of a good thing.
"The fields are kept well. They drain well, so even during storms we can still continue to play our soccer tournaments," she said. "I like the artificial turf coming because it allows us to continue to play games."
It's the same for Cimmie Switzer, and she's very familiar with the kind of money that parents spend on weekend tournaments.
"You're looking at two to three children who possibly play as a family," she said. "You're looking at two-night hotel stays. Looking at meals to go with it, entertainment between games. … So, when parents come, they're looking at spending $550-$800 a weekend."
The expansion will include six new synthetic turf baseball and soft fields and two soccer/football fields with real turf.
"Those players are going to love that," said Russ Carothers with the South Mississippi Soccer Club. "They're going to walk on that field and go, 'wow!'"
In addition, there are plenty of amenities such as a concession stand and pavilion to keep players and spectators fueled and cool.
Carothers has been to a lot of tournament sites, and he said this one is one of the best.
"This is a diamond - no pun intended with the baseball," he said. "But when you drive by those fields, it's a wow moment. They've done a fabulous job."
He said sports tourism is big business here, and the Coast is recognizing its importance.
Gulfport officials estimate that the expansion will bring a 15 to 20 percent increase for business.
The old and the new sections are already booked through the end of the year.
"Shoot for the stars. Let's make it big," Carothers said. "Let's bring people here, so when they come here, they definitely say, 'I'm coming back.'"
Copyright 2018 WLOX. All rights reserved.