Ingalls Shipbuilding set to open east bank of shipyard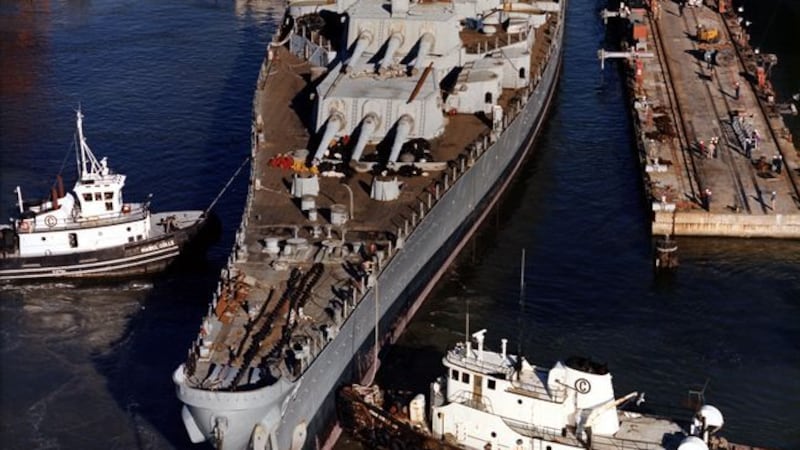 Updated: Apr. 12, 2018 at 2:25 PM CDT
PASCAGOULA, MS (WLOX) - The east bank of Ingalls Shipyard in Pascagoula will soon be back open, bringing with it new projects and some new jobs.
Huntington Ingalls Industries announced Thursday that it plans on reactivating the shipbuilding facilities on the east side of the massive shipyard. Work is already underway to get the east bank back up and running. It is expected to be fully operational within two years.
"We are excited to be bringing the east bank back to life," Ingalls Shipbuilding President Brian Cuccias said in a news release. "As we prepare to celebrate our 80th anniversary, what better way to do that than to announce that the original Ingalls facility will become a productive, vibrant part of the Pascagoula landscape once again!"
The main part of the project to re-open the east bank requires that large, covered construction areas be built. Those will be used for the construction of ship assemblies and components. The restoration of an outfitting pier will also be included in the east bank's construction.
The reactivation of that side of the shipyard will assist the company's current ship construction and modernization programs and better help Ingalls prepare for future work. Some of that future work includes the construction of next-generation amphibious assault ships and surface combatants.
"We are using proven concepts from our west bank modernization as a guide for our east bank reactivation," said George Jones, Ingalls' vice president for operations. "Our employees are the best sources for innovative ideas. With their help, we have improved safety, efficiency and working conditions. We have some of the best shipbuilders in the country, and they deserve the best shipyard in which to work. From more covered work areas and better environmental controls to state-of-the-art tools and technology, Ingalls is leading the way in modern military ship design and construction."
Ingalls officials say that site has been closed since Hurricane Katrina destroyed most of it in 2005 and has only been used for storage since that time.
Sen. Roger Wicker met with Cuccias and others Thursday. In a statement sent out after that meeting, Wicker said "When this facility is restored, Ingalls Shipbuilding will be equipped to maximize its construction capacity. This comes at a critical point for the U.S. military, as Congress recommits to building up our naval fleet and meeting emergent security challenges."
WLOX's Doug Walker was at that meeting and will have more tonight at 6 p.m. on WLOX!
Copyright 2018 WLOX. All rights reserved.