Rapiscan Systems working to protect the world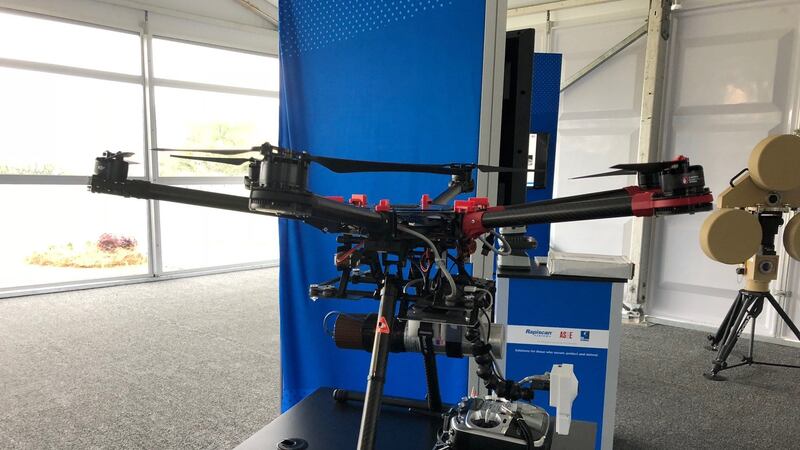 Updated: Mar. 19, 2018 at 4:31 PM CDT
HARRISON COUNTY, MS (WLOX) - For company president Jonathan Fleming, the world is a dangerous place, and getting more so every day.
"In Belgium, in Paris, in Las Vegas and so the threat has definitely changed and with that, comes a necessity for technology to detect some of those threats," Fleming explained.
That technology goes well beyond metal detectors.
He said, "We have capabilities of scanning vehicles for example, to look at threats inside of vehicles or inside of vehicle trunks, or the body of the vehicle itself. We have detection systems that can look into bags that are left behind or boxes that are left behind."
The protection doesn't end on the ground. Drones now play a major role, according to Fleming.
"We fly over an event or fly over an facility looking for traces of radioactive material. We have walk through portals that look for radioactive material. We have backpacks that people can wear through a large event," he described.
Those events include the Olympics and Super Bowls, and so much more. "We've deployed technologies into war zones, into high threat environments, into government facility operations. We do turn-key border security and port security," said Fleming.
The company has solid plans to protect the golf tournament. "The security is what you would expect," he said. "Walk through metal detectors, x-ray machines, some trace detection. Very quick, very efficient to be able to identify and prohibited items that someone might bring with them."
The biggest challenge for Fleming is providing protection without being overbearing.
"We don't want to put a barrier between them and the event they want to attend and the good time they want to have, but at the same time keeps them safe," he noted. "Finding that balance is probably really the most difficult and dangerous element of what we do, getting that balance right every day."
Rapiscan Systems is worth about $1.5 billion dollars and the company employs more than 6,000 people.
Copyright 2018 WLOX. All rights reserved.