Poplarville School District celebrates "A" ranking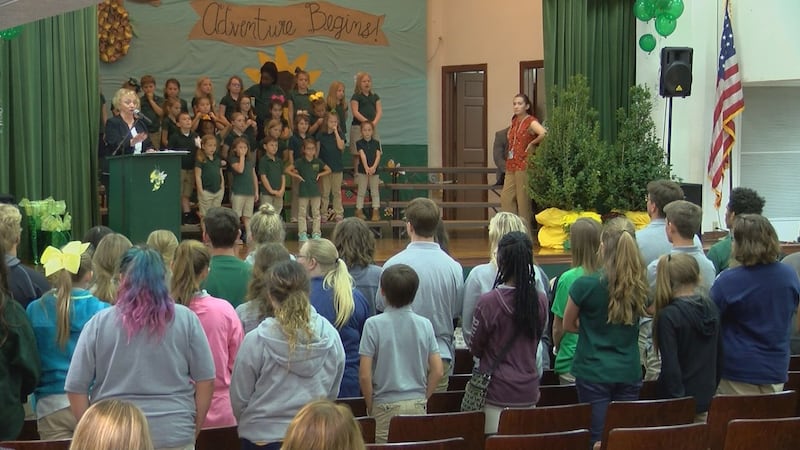 Updated: Nov. 6, 2017 at 9:26 PM CST
POPLARVILLE, MS (WLOX) - The Poplarville School District is celebrating earning an "A" ranking in the state's school accountability scores.
District leaders say they're taking steps to ensure their schools continue on the same path.
Elementary school students at Poplarville Lower Elementary performed a song for State Superintendent of Education, Dr. Carey Wright, who visited as part of a thank you tour, for all A-rated schools in the state.
"I'm just excited about it, and proud to be the state superintendent. I mean, these teachers have worked very, very hard. It is not easy to get an 'A'," said Wright.
Poplarville is one of 15 school districts in Mississippi to achieve the highest ranking possible. Superintendent Carl Merritt says his district earned the grade by analyzing data and focusing on areas of weakness.
"We've done it once, but the main thing is we want to do it again. We broke it down, we looked at it, and we identified our weaknesses and we just attacked them," said Merritt.
The district identified reading as an area to improve upon after looking at previous test scores.
"We began to realize that reading scores had to improve. We went to iReady, which is an intensified program to identify weaknesses in reading, and we just started hammering up from kindergarten to first and second grade," said Merritt. "We're going to continue to do it, because it has proven that it will help us down the road."
According to Wright, it's the first year for five of the 15 school districts to receive the "A" ranking. Those districts are Lamar, Newton and Union Counties, Pearl Public Schools and Poplarville.
Copyright 2017 WLOX. All rights reserved.