Fuel leaking from sunken boat in Pass Christian Harbor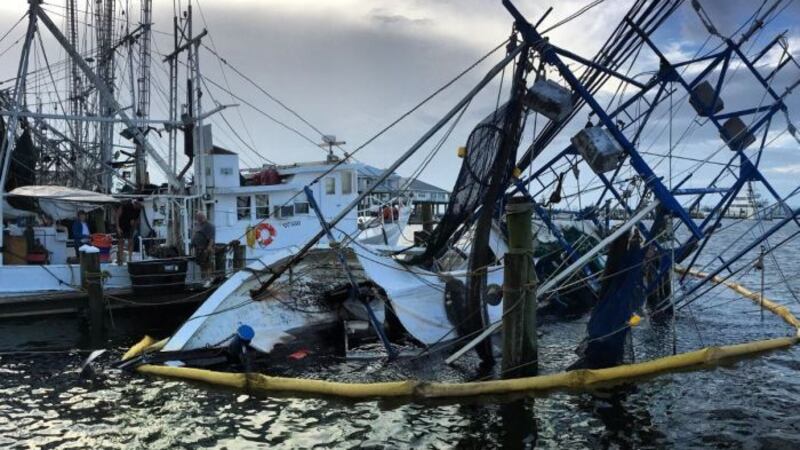 Updated: Aug. 30, 2017 at 9:46 AM CDT
PASS CHRISTIAN, MS (WLOX) - An accident in the Pass Christian Harbor left a boat underwater and a big mess to clean up.
The harbor is full of boats that are used to make a living out on the water, which is already a tough profession. Add a huge set back like a sunken boat, and the situation becomes even harder.
James "Catfish" Miller has been taking his boat out for shrimp and oysters since the early 90s. Overnight, the boat he relied on started taking on water and eventually landed partially submerged in the Pass Christian Harbor.
This is something Miller said he never expected to see.
"It's like losing a family member when you see something like this happen. This is tragic, and I don't wish this upon anybody," said Miller. "This is my livelihood. It's tough. No rest. I don't know. I've been through a lot in life but this stuff."
The boat is leaking fuel into the harbor and is actually stuck on another fisherman's boat. Miller deployed a boom in the water to contain the spilled fuel.
The Mississippi Department of Environmental Quality is working with a handful of agencies to figure out what to do next, including harbor officials and the Coast Guard.
There's no word yet on what caused the boat to sink.
Copyright 2017 WLOX. All Rights Reserved.