Big plans for Saenger Theater in Biloxi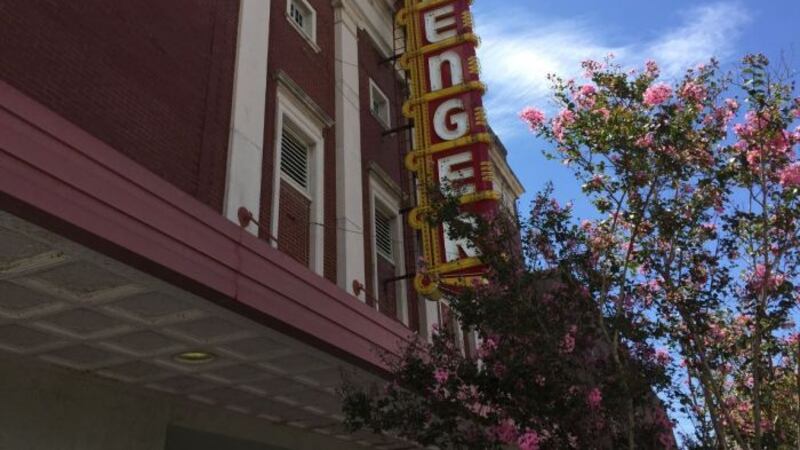 Updated: Aug. 10, 2017 at 5:46 PM CDT
BILOXI, MS (WLOX) - Biloxi has made a major commitment to revitalize the downtown district. Bringing two-way traffic to Howard Ave. through the Vieux Marche is a big component in the plan. Biloxi also wants to restore the historic Saenger Theater.
The Saenger Theater was built in downtown Biloxi in 1929. Biloxi took possession of the building in 1975.
Over its 88-year history, the Saenger has been used by countless theater groups, production companies and has been a venue for a wide array of events. The theater is still a relevant place for activity.
"There are over 200 events held here every year. 20,000 to 30,000 people come through these doors a year," said city spokeswoman Cecilia Dobbs-Walton.
That's why Biloxi is committed to restoring the theater as part of its downtown revitalization plans.
Over the years, the city and private groups have spent a lot of money working on the interior of the building. In 2003, $2.5 million was spent to put in new seating, replace the carpeting, and spruce up the walls and ceiling.
This new plan will focus on the integrity of the building.
"The project will be on the exterior walls, making it waterproof and put stucco back on the walls. Right now, water is coming through, which damages the inside of the building. We'll replace the roof and the air conditioning on top of the roof. The awning outside of the front will also be repaired," said Dobbs-Walton.
  
A $1 million price tag has been put on the project.
"The City of Biloxi is going to put in about $600,000 of our money, and then we'll have grants from CDBG block grants and from the Mississippi Department of Archives and History," according to Dobbs-Walton.
A comprehensive analysis is being done and should be completed by the end of the year. The work will go out for bid in early 2018.
A study was commissioned to look at the Gilich administration's proposal to bring two-way traffic to Howard Ave. through the Vieux Marche. That is moving forward as Biloxi looks at ways to bring commercial and residential development to the downtown district.
The city would also like to develop an alley on the south side of the theater by turning it into a downtown attraction.
Copyright 2017 WLOX. All rights reserved.