Sailor pleads guilty to transgender woman's brutal murder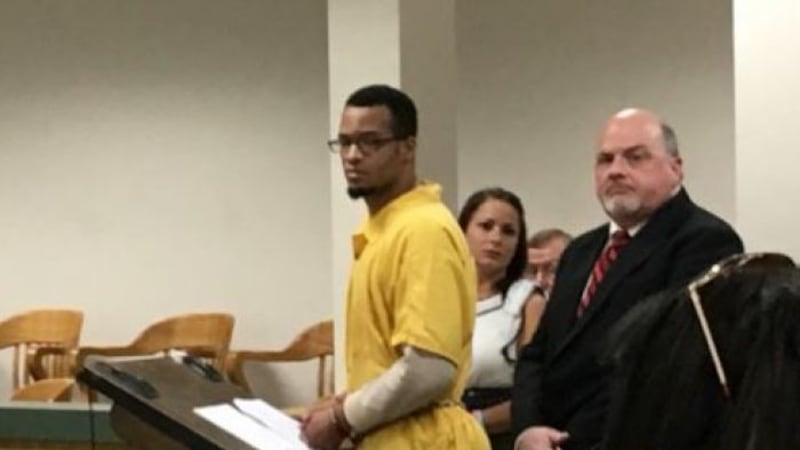 Published: Jul. 20, 2017 at 3:53 PM CDT
|
Updated: Jul. 20, 2017 at 6:35 PM CDT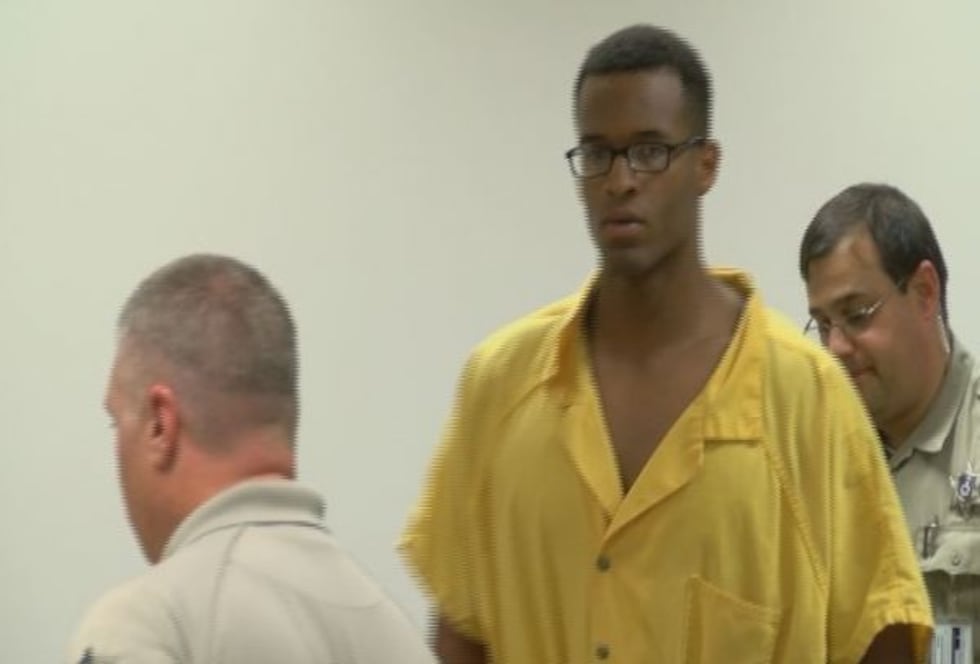 JACKSON COUNTY, MS (WLOX) - A sailor charged with murdering a transgender woman in a St. Martin hotel room last year pleaded guilty to second-degree murder and robbery Thursday.
Dwanya Hickerson was set to go to trial August 14, and could have faced the death penalty in the capital murder case.
Dee Whigham, 25, was stabbed 119 times. An autopsy revealed many of the stab wounds were to her face, and her throat was slashed three times.
Prosecutors say Whigham and Hickerson met up on the night of July 23, 2016, at the Best Western Hotel just north of I-10. Whigham, who worked as a registered nurse at Forrest General Hospital in Hattiesburg. was visiting the coast with a group of friends for the Gulf Coast Black Rodeo.
About 23 minutes after he arrived, Hickerson was seen on surveillance video leaving the room alone with his shirt hanging across his neck. Investigators said in that time, Hickerson took a shower in the room and left the water running.
Whigham's friends called 911 after finding her body around 9:45pm. The friends told deputies they did not know Hickerson.
Hickerson was arrested on Keesler Air Force Base two days after the killing. The sailor was stationed at Keesler for training. After the sheriff's department released the surveillance video showing their suspect, an instructor on base recognized him and called the authorities.
Investigators found a bloody shirt on base after barracks surveillance video showed Hickerson throwing a large garbage bag in the trash.
Several other pieces of evidence, including a 10-inch, fixed blade Gerber knife, were recovered on the beach near where friends said they dropped Hickerson off the night of the murder. Investigators said some of the items were burned.
Hickerson was sentenced to 40 years in prison with no possibility of parole for the murder charge and 15 years to serve for the robbery charge. Those sentences will run consecutively.
Whigham's sister, Denisha Whigham, and mother, Vickie Whigham, were both devastated - but showed little anger to the killer.
"I didn't approve of his lifestyle," Denisha Whigham said about her brother. So, I can understand what you say happened, happened. I can understand your anger," she told Hickerson. "But, I miss my brother."
Attorneys for both defense and prosecution say no one won in this case.
District Attorney Tony Lawrence added, "I think when we resort to violence, there's never a good ending. And that's what happened in this case. Two families walked away from this courtroom today, without their family members."
Read more from the WLOX News Now archive: 
Deputy: Transgender woman stabbed 119 times
Navy sailor charged with capital murder of transgender woman
Sailor pleads not guilty in transgender woman's death
Nursing school friend remembers Dee Whigham
Family members, LGBT community react to death of transgender woman
Vigil held in Biloxi for transgender murder victim
Vigil in Hattiesburg to remember transgender murder victim
Coast murder victim worked at Hattiesburg hospital
Ezell credits media for quick arrest in capital murder case
Wanted: Truck driver could help capital murder investigation
Copyright 2017 WLOX. All rights reserved.