Mississippi craft breweries will soon sell directly to customers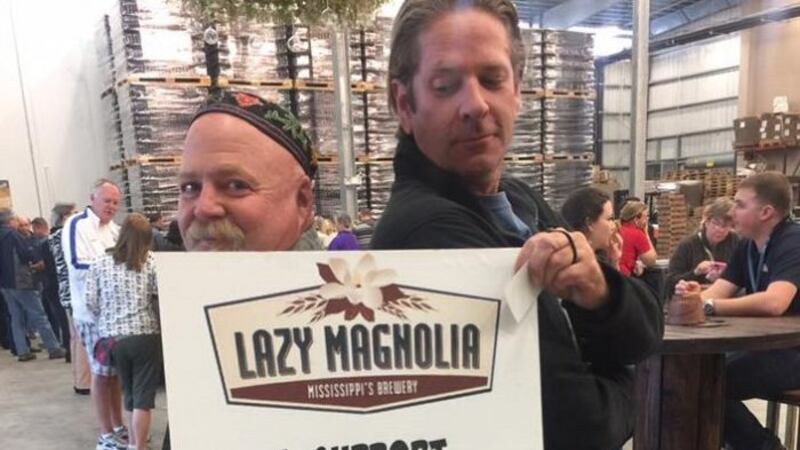 Published: Mar. 15, 2017 at 10:03 PM CDT
|
Updated: Mar. 16, 2017 at 5:53 AM CDT
KILN, MS (WLOX) - Mississippi breweries will soon be allowed to sell their products directly to consumers. Wednesday, Governor Phil Bryant signed House Bill 1322 which allows small craft breweries to sell light wine or beer they produce on the premises of the brewery. It goes into effect July 1, 2017.
Mark Henderson, Co-Owner of Lazy Magnolia Brewing Company in the Kiln, said advocates have been working to change the since 2009, and he expects every brewery in the state to benefit.
"We expect the number of breweries to double as a result of this law," Henderson said.
Back in 2012, legislation passed allowing breweries to open tasting rooms. Since then, Henderson said nearly a dozen breweries have opened all across the state.
"This will go a long way towards changing beer culture in Mississippi," Henderson said. "99.7 percent of the beer consumed in Mississippi is made outside the state."
Mississippi and Georgia are the last two states to allow direct sales from a brewery. If the law changes in Georgia this year, it won't go into effect until September.
Henderson said he expects to see every brewery in Mississippi hosting a July 1 event to mark the day the direct sales law goes into effect,
Lazy Magnolia has a grand opening celebration planned from 11am to 8pm, and is looking to the public for help naming their tap room. You can find more details on the Lazy Magnolia Brewery Facebook page.
Copyright 2017 WLOX. All rights reserved.