New speckled trout size restrictions go into effect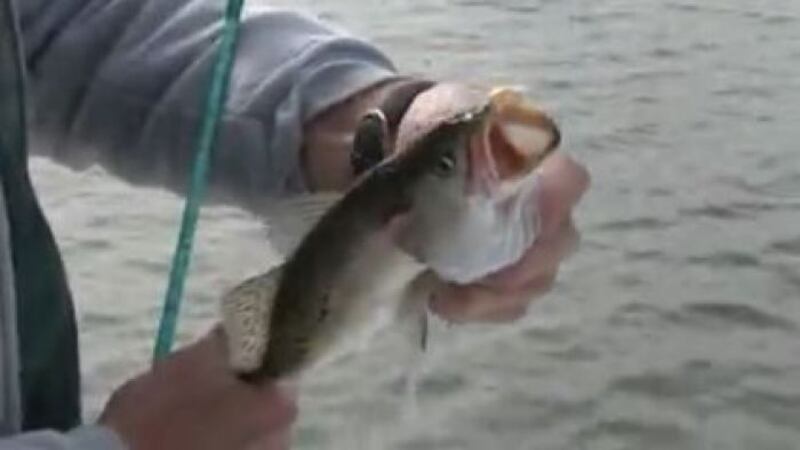 Published: Jan. 16, 2017 at 7:51 PM CST
|
Updated: Dec. 13, 2017 at 11:23 AM CST
SOUTH MISSISSIPPI (WLOX) - Anglers hitting the water in pursuit of Mississippi's most popular sport fish have some new size guidelines to consider before throwing their catch into the cooler.
In December, the Commission on Marine Resources voted to increase the minimum size limit on speckled trout from 13 inches to 15 inches. The new regulation went into effect Monday, Jan. 16.
Officials hope the new rule will help replenish the declining speckled trout population. A stock assessment presented to the commission in 2016 indicated overfishing has become a serious problem for South Mississippi's speckled trout population.
"We have seen an increase in recreational fishing over the past 10 years, and because of that, we're taking more speckled trout out of the population," said Jamie Miller, executive director of the Mississippi Department of Marine Resources. "Our scientists ran several different models to determine the best way to increase the spawning potential ratio, and they found that increasing the size limit from 13 inches to 15 inches would produce the best results. We believe that this will help us get to a sustainable stock of speckled trout in the next three to five years."
The commission also voted to prohibit charter boat captains and crew from keeping a daily bag limit of speckled trout. The daily limit for recreational anglers remains at 15 fish per angler, per day.
Copyright 2017 WLOX. All rights reserved.