Souped-Up Saturday brings out car enthusiasts on eve of Crusin'
Published: Oct. 2, 2016 at 12:45 AM CDT
|
Updated: Aug. 1, 2017 at 4:21 PM CDT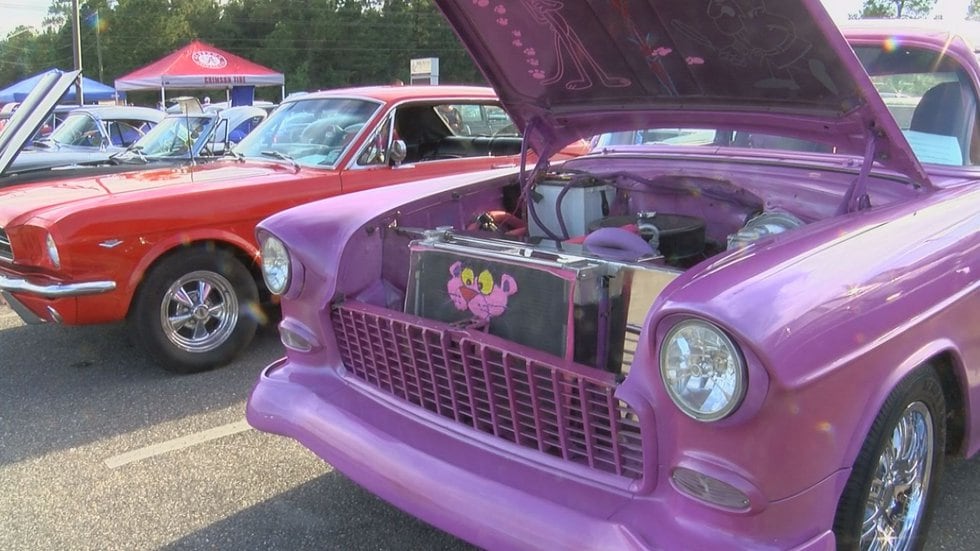 GULFPORT, MS (WLOX) - From Jaguars, to pink panthers, and everything in between, Souped-Up Saturday had something for everybody.
"We come for the fellowship, to look at each others cars, the ones they built over the years," said Lucedale resident Melvin Howard.
More than 375 cars registered for the 10 annual event, packing the front and back lots. Put on by Bible Baptist Church in Gulfport, the show marks the beginning of Cruisin' the Coast each year.
"We know every year, the first week of October, we're going to be at Cruisin' The Coast," said Cassidi Hankins.
Cassidi and her husband love classic cars.
"I've been coming since I was a little girl and when we got married, I started bringing him with me," said Cassidi. "This was the first year we were going to be able to bring our car."
Click here to view photos from the 2016 Cruisin' The Coast
Click here to view the CTC schedule of events
But, that almost didn't happen. Her husband, Jared, was injured in an accident at work and wasn't able to fix up his precious 1960 Chevy. Luckily, with his family's help, they got most of the repairs done just in time.
"I kind of feel like I grew up in the wrong era because I've always had an attachment to classic cars. To be able to have one and be down among so many people that have done it for years and actually grew up in that era, it's an honor to me, really," said Jared.
On top of tons of classic cruisers, guests were treated to music and raffles all day long.
One of the top give-aways, a 350 Chevy engine. It's a prize Mary Maynard has been trying to win for the past four years.
"I know we're going to win it this year, I got my fingers crossed. I'm going to get the winning ticket, sorry people. Whoever else is getting one, you're not," Maynard said.
Copyright 2016 WLOX. All rights reserved.