3-year-old makes social media splash with support for first responders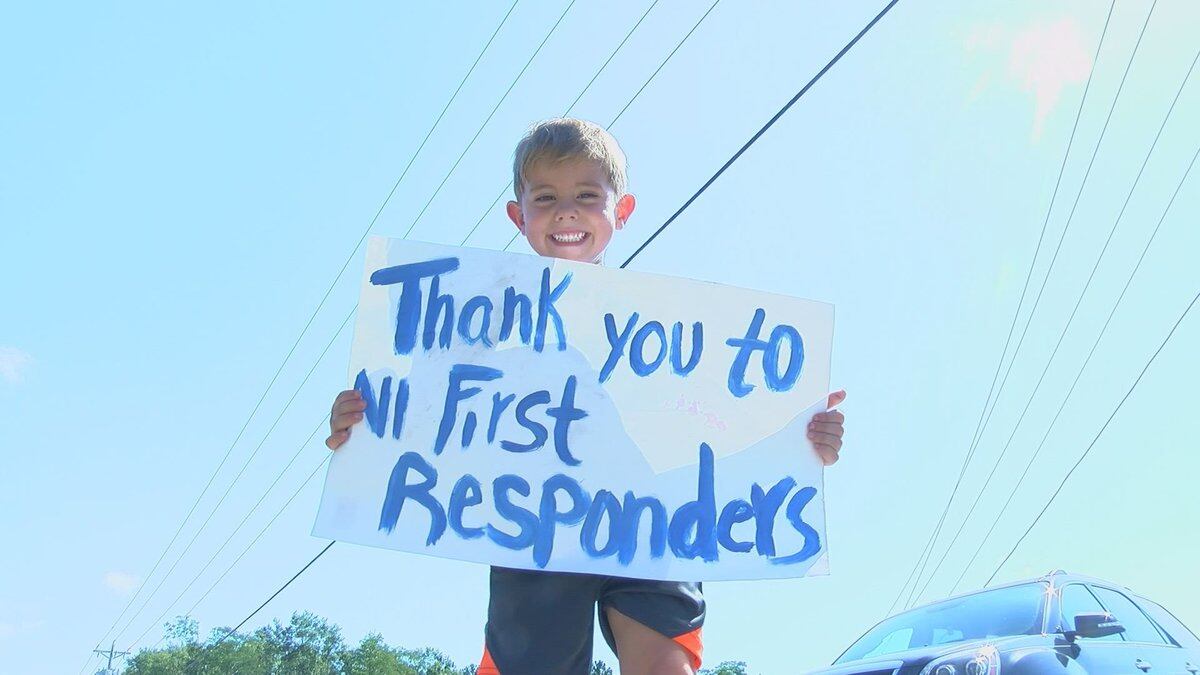 Published: Jul. 16, 2016 at 8:00 PM CDT
|
Updated: Jul. 17, 2016 at 5:34 PM CDT
JACKSON COUNTY, MS (WLOX) - Those who happen to drive past Latimer Community Center, might just see 3-year-old Bentley Meaut holding a sign on the corner of the road.
It's a small gesture he's making to show law enforcement officials and first responders his appreciation following the recent shooting deaths of five police officers in Dallas. Recently, Bentley had a very special encounter with a Jackson County sheriff's deputy.
"To touch someone like that - especially a law enforcement officer who puts their life on the line for us to sleep well at night - for her to have a reaction like that really touched my heart," said Louis Meaut, Bentley's dad.
His gesture, and its emotional response, is documented in a Facebook post by Bentley's mom Tracie. With nearly 50,000 views on the original post, the video is making rounds on social media.
The deputy in the video is Hope Manning, who's been with the department for nearly 10 years.
"It really caught me off guard," Manning said, "Just threw me for a loop that this child, our next generation, still believes. Still believes in the good; the good that can protect him and his family."
The pair can be seen talking before Manning begins to get emotional.
"He told me, he says, 'I appreciate you.' Hearing those words come out of his mouth, meant everything," said Manning.
The Meaut's say they hope that by getting the video in front of as many people possible, the younger generation will see how important it is to show appreciation for those who serve and protect.
"The generation we live in is a generation of of hate, spreading hate among the media, and something positive is what this world really needs right now," said Meaut.
Manning also hopes another type of positive will come from the encounter.
"I want the families to stop telling the children that the cops are gonna lock you up, making them children think we're the bad. We're not bad, we're here to protect you," said Manning.
So far, the WLOX News Now Facebook post about Bentley has more than 100,000 views.
Copyright 2016 WLOX. All rights reserved.