Effects of BP oil spill still felt 6 years later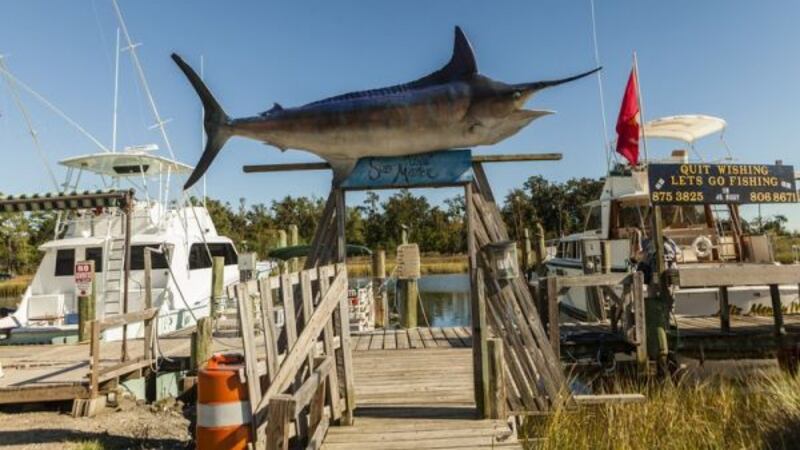 Published: Apr. 20, 2016 at 9:25 PM CDT
|
Updated: Apr. 21, 2016 at 9:54 AM CDT
BILOXI, MS (WLOX) - The images of the summer of 2010 are forever burned into many memories. Thousands of people lost their livelihoods when the BP Deep Horizon oil rig exploded in the Gulf of Mexico, killing 11 men and sending hundreds of millions of gallons of oil spewing into the Gulf.

The economy took such a beating, Loaves and Fishes in Biloxi could barely keep up with feeding hungry people.
"The norm was about 25 to 30, to 40. But when the oil spill came, we got an increase to about 70 to 80. Since then, it's gone into the hundreds," kitchen manager Charles Smith recalled.

The Biloxi Tour Train sat empty for months. The spill left operator Carla Beaugez-Taconi with bad memories.
"I can tell you that after Katrina, our world ended. And when this oil spill came, it ended again," said Beaugez-Taconi. "We would sit on the edges of the beach and wondered if it was all over forever." 

Kenny Dinero owns a bait shop. With oil pouring into the Gulf, there were consequences.
"When they started closing everything up, then it really affected us," Dinero said. "It affected us for several months, and it still is affecting us in some areas,"

Retail sales went under quickly for businesses that cater to water lovers, like the Ocean Marine boat business.
Manager Keith King said, "It was terrible when the oil spill was announced and the Gulf was closed.  We didn't have a customer in the store for three months probably. There was no sales, no activity."

Aside from businesses and individuals, the oil spill also affected tourism.
"We had this many people calling, how many people did not just call in and just not coming," said Biloxi Visitor's Center historical administrator Bill Raymond. "Then you'd look out front, and look at the guest register, and realize people were not coming. They stayed away." 

And as many found out, it would be months, if not years before they came back.  

Meanwhile, a federal judge in New Orleans recently gave final approval to an agreement in which BP will pay some $20 billion for environmental restoration projects in the five states impacted by the spill.

Copyright 2016 WLOX. All rights reserved.