Termite Danger: A Biloxi family's nightmare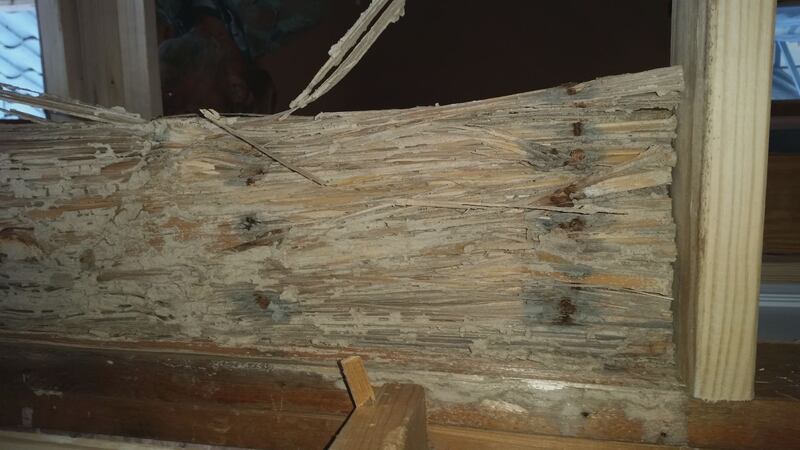 Published: Apr. 14, 2016 at 1:33 AM CDT
|
Updated: Apr. 14, 2016 at 9:54 AM CDT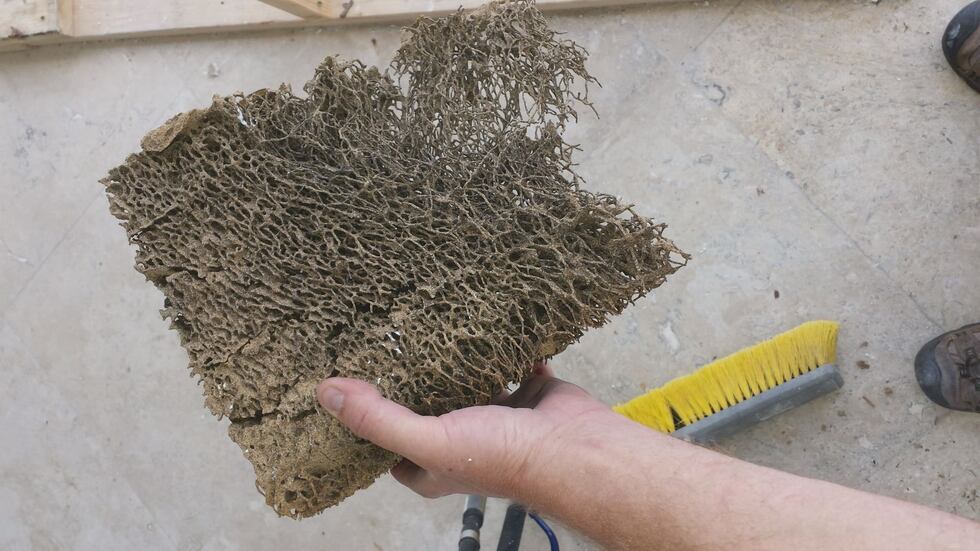 BILOXI, MS (WLOX)
Jim and Tonya Spiers moved into their dream home, but found themselves battling a termite infestation just months later.
It took more than a year to fix the extensive damage. Although they're back in their home, it's left both emotional and financial scars.
It all started when the homeowners called their contractor to make a routine repair near their indoor pool.

"We went to fix a beam that we knew we had to fix," said Tonya. "Our contractor was here five to 10 minutes, and he called me and said 'Look we have a problem,'" said Tonya.

And the problem wasn't minor - termites had taken over the Biloxi home.

"Every room, if you count by the kitchen table, every room had something," said Jim.

The couple says the entire exterior of the house, and even some inside walls, were infested. However, the worst of the damage was on the exterior. Crews tore out wall after wall, and the costs continued to mount.

"We had to exhaust every bit of our resources into trying to fix this house," noted Tonya. "Because at that time, I had no choice."

Tonya and Jim were forced to relocate so the problem could be fixed.

"The house was exposed to the outside. We were getting swarmed inside the house by termites. It was termite season, so we had to move the family that night to a hotel," said Tonya.

Their attorney, Tom Campbell, works with homeowners across the United States. Campbell says that unfortunately, the problem is all too common.

"The difficult thing for consumers is they really can't stop it from happening. It involves an expert service and nobody can tell whether their house has been treated correctly or not, and it's too difficult to learn how to do that," said Campbell.

Redd Pest Control out of Gulfport helped correct the Spiers' situation. Company owner Gordon Redd says that while this is the time of year termite swarms become noticeable, termites are problematic on the Gulf Coast year round.

"We say many times, there's two houses in South Mississippi - those that have termite damage and those that will get termite damage," said Redd.

According to Redd, the good news is that there are helpful tips that may keep the pesky creatures from invading.

"Look for water problems, moisture problems. Don't put wood against your home because that just encourages termite activity, and also rot too. And decay," noted Red. "Always engage the services of a professional pest management company."

Redd also added that it's extremely important for homeowners to review their termite contract. Most companies have separate contracts to protect against different types of termites.

Copyright 2016 WLOX. All rights reserved.