Deadly accident on I-10 proves danger big rig drivers face every day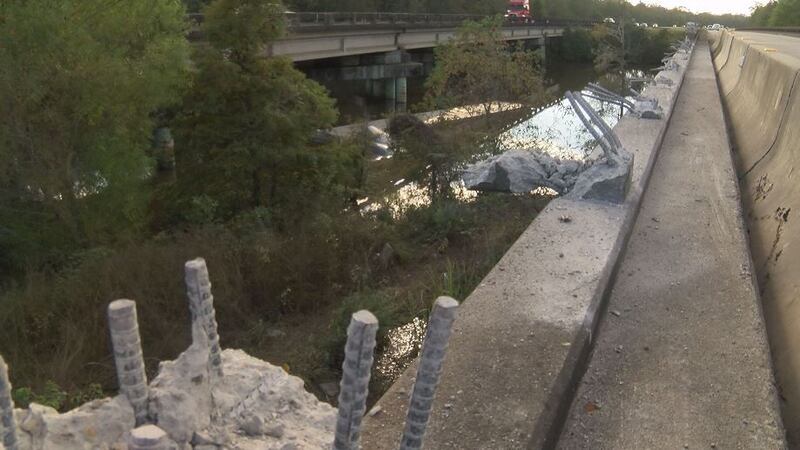 Published: Nov. 5, 2015 at 3:01 AM CST
|
Updated: Nov. 5, 2015 at 3:32 PM CST
HANCOCK COUNTY, MS (WLOX) - They put their lives on the line every time they get behind the wheel. Now, a deadly accident on I-10 is showing the dangers that big rig drivers face on the job.
A driver from Alabama was killed Tuesday night in a crash that investigators blame on a pickup truck making an illegal pass.
Other truck drivers said this isn't an isolated incident.
Vicki Finley of Waco, TX, said the big rigs are not't respected.
"This is a daily ritual," Finley said. "They don't allow space. They can't set their phones down. They swerve into us. So it's take your pick. It's one thing after another. ... Cutting over us. No blinkers. No warning. Nothing."
According to Finley, she's had many close calls, one in which a car pulled directly in front of her, and she has counted many blessings after avoiding what could have been a tragedy.
"Oh a lot. A lot. For the family that was in the car and for myself," said Finley.
Billy McGehee of Temple, TX, says truck driving is a dangerous occupation.
"You're talking about a truck running 65-70 miles an hour down the highway at 80,000 plus pounds," said McGehee. "They don't stop on a dime. ... The best advice I could give any driver: Put down your cell phone and pay attention. Give 'em space."
But McGehee said that truck drivers have a responsibility to be safe, as well, including getting rest.
"The way I see it, there's nothing they can put in that truck or trailer that's worth my live or anybody else's," McGehee said.
Roger Hamilton of Bluffton, IN, retired from truck driving after 23 years. He sees the problem from both sides.
"There's a blame game, but we've just got to share the road," said Hamilton.
And for car drivers, Hamilton offered the following advice:"You've just got to watch everything around you and make sure you can stop or make sure you get around a big rig if they do have trouble."
Copyright 2015 WLOX. All rights reserved.