Foul odor leads to grim discovery in Long Beach backyard
Published: Oct. 22, 2015 at 7:37 PM CDT
|
Updated: Oct. 24, 2015 at 1:18 AM CDT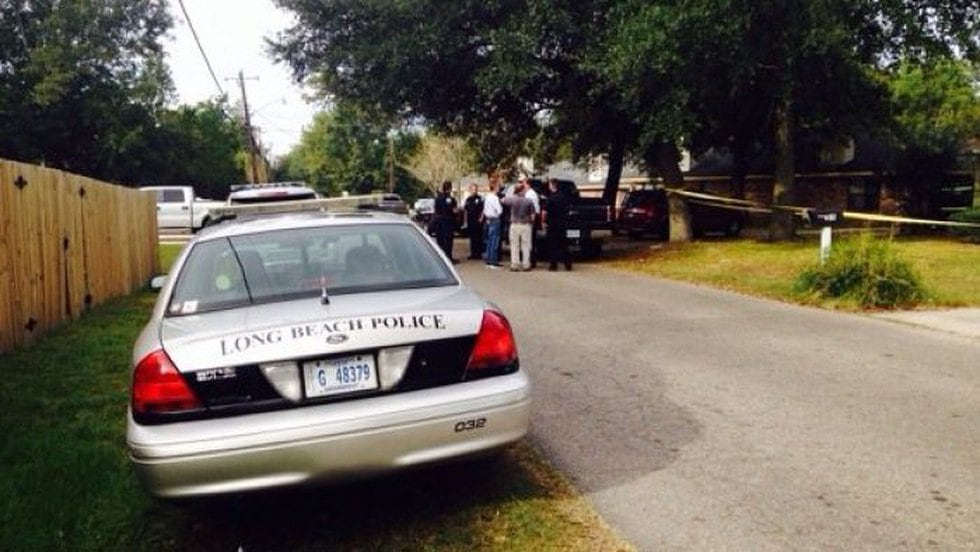 LONG BEACH, MS (WLOX) - A missing person investigation takes a tragic turn in Long Beach Thursday afternoon. Police say a body was found in a backyard off Seal Avenue. And one person has been arrested in connection with what officers are now calling a homicide investigation.
Investigators claim a foul smell led officers to the man's body.
Police sifted through a vehicle and pieces of evidence from the Long Beach home wrapped in crime scene tape. The grim discovery of the man who lived at the home has left neighbors on the quiet street shaken up and shocked.
"It just blows my mind to think that somebody would harm him. He was the dearest sweetest, kindest man. He has been a neighbor for many years," said neighbor Denise Rednour.
According to authorities, it was a missing person's report that led them to the victim's home.
"We received the initial report on Monday afternoon and we've been following leads and talking with neighbors since," said Chief Wayne McDowell with Long Beach Police.
When officers arrived to follow-up on the man they said they caught a whiff of a strong odor coming from the man's backyard.
"Once the search warrant was instituted they followed the odor and located the container with an elderly male subject in that container," said Harrison County Coroner Gary Hargrove.
Sixty-three-year-old Christy Lee Zarrella of Long Beach was arrested in connection with the discovery of the body. She is charged with tampering with physical evidence and failure to report a death to the medical examiner.
And though the man has now been found that same can't be said for his pet.
"At this point we do know that there as a dog here within this week and the dog in question is not here," said McDowell.
Now authorities are left to figure out how the man ended up dead in the backyard.
"He just never would have hurt anyone. And how anyone could have anything to hurt him with is beyond me," said Rednour
The man's body will be taken to Jackson tomorrow morning for an autopsy. His identification is pending notification of family members.
No word yet on whether there was a relationship between the victim and Zarrella.
To view a timeline of the investigation, click here.
Copyright 2015 WLOX. All rights reserved.