Biloxi teachers transform old lockers into literary work of art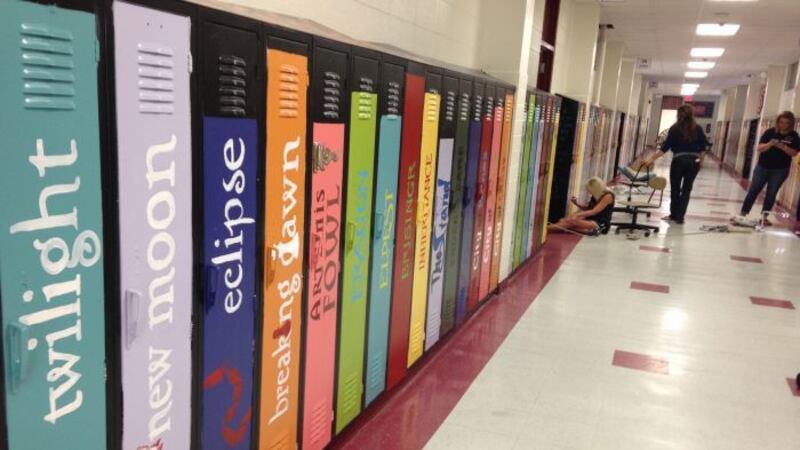 Published: Jun. 25, 2015 at 10:22 PM CDT
|
Updated: Jun. 26, 2015 at 9:54 AM CDT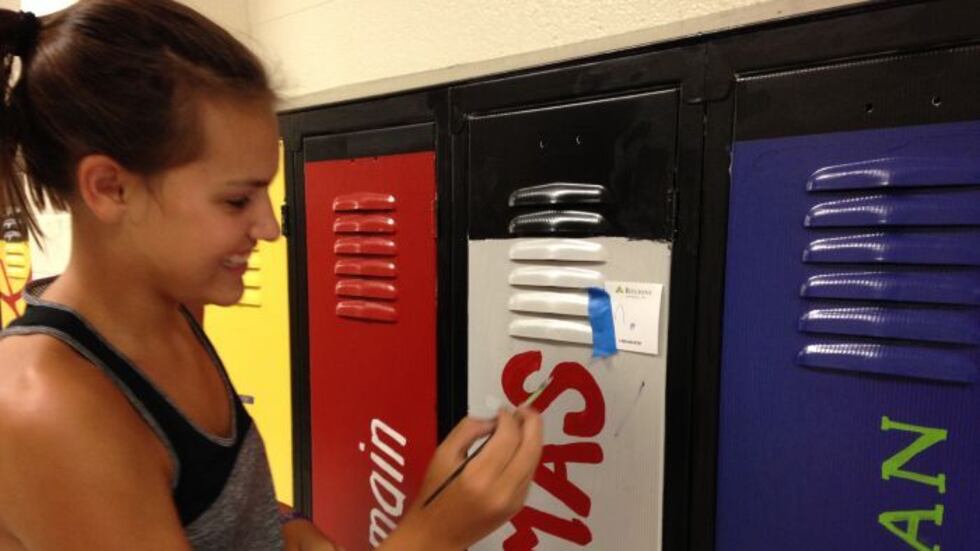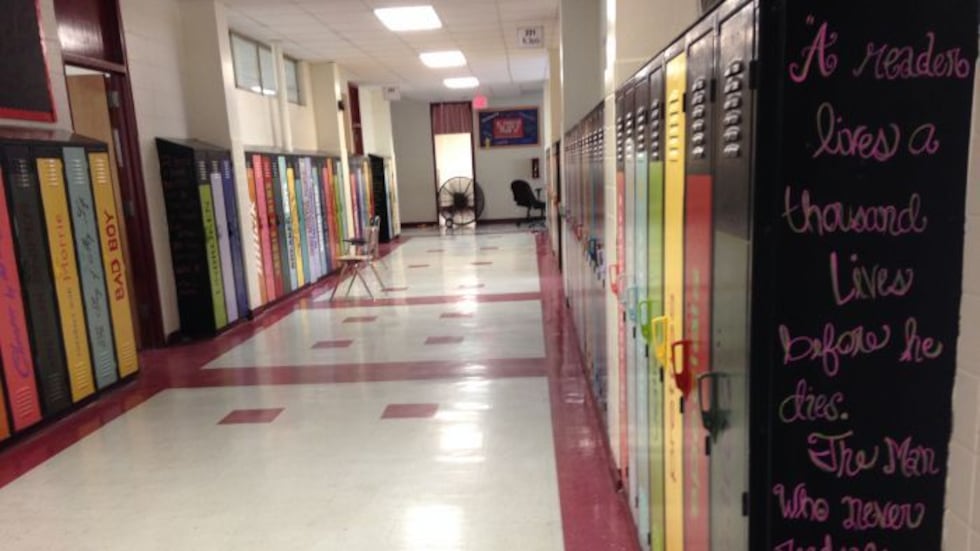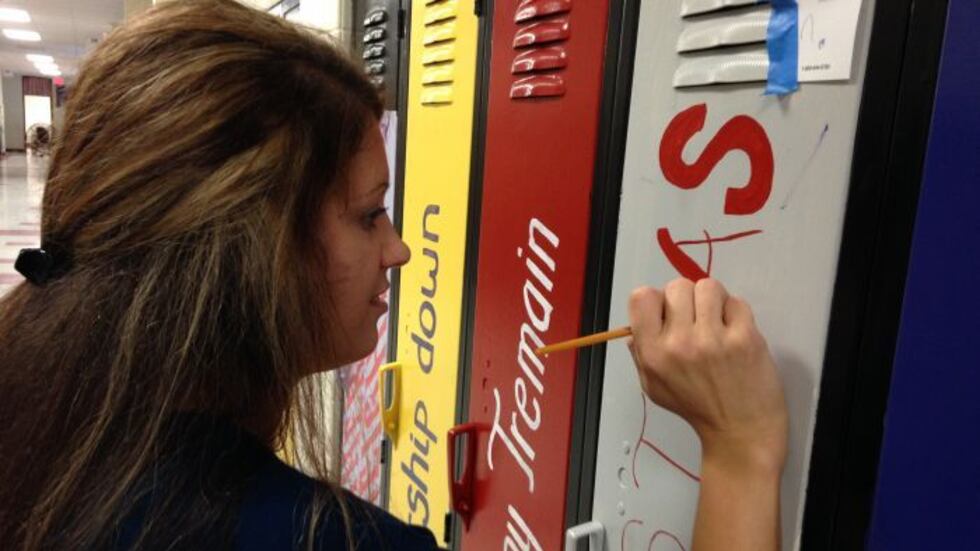 BILOXI, MS (WLOX) - When Biloxi Junior High students return to school this August, they might be surprised at what they see in one of the hallways. Some teachers are spending part of their summer working on a very creative project. They are transforming some old, unused lockers into a larger than life library.
They painted on a steel canvas. Each stroke was slow and meticulous.
"I think the kids are really going to enjoy it. When they come back and see this, they're going to be like, 'Wow, this is really neat,'" said teacher Becky Howard.
Teachers and other volunteers have turned one hallway at the school into an "Avenue of Literature."
"They're so much cleaner and bright, and they're beautiful," said teacher Jamie Parker.
Their work of art started last fall when two teachers got tired of looking at the old, dull, green lockers that lined the 8th grade English hallway. All 189 lockers have been sealed shut for security reasons for more than 15 years.
"We thought well, wow, we can really make this hallway look good, and we can make the lockers look like book spines, but then it became much more than just a decoration process," said teacher Elizabeth Williams.
The teachers selected titles that would appeal to all reading levels, interests and genres. Then, they posted initial pictures of their art project on Facebook, hoping to recruit some volunteers. They never realized it would create such a social media buzz.
"They have been transformed all over the country. People have been commenting on them, 'What an amazing idea! Look how they're bringing literature to life in Biloxi,' and it's just been amazing the response we've gotten," said teacher Stacey Butera.
The volunteers are showing their true colors through this huge masterpiece.
"Just because we love the students here and it brings interest and gets them excited about coming to school," said Parker.
"We want students to come back to school in August and walk on the hallway and be absolutely amazed with what we've done and be curious. We want that to be the driving spark for reading in our classrooms," said Williams. "Seeing it in person is a completely different experience, and that's what we're hoping for the students. We're hoping the students come and they become completely immersed in a collection that we feel is the best of the best of every genre."
"Now, when I look out, I'm going to see things that are fascinating, and I hope the students are going to be fascinated and try to read as well," said Butera.
The project was funded by a $600 grant through Biloxi First, public donations and personal contributions.
Next Tuesday, the teachers will host a ribbon cutting ceremony to thank all the volunteers. They will be invited to sign a framed project board that documents the project from beginning to end.
Copyright 2015 WLOX. All rights reserved.