Shrimp fishermen ready for 2015 Mississippi season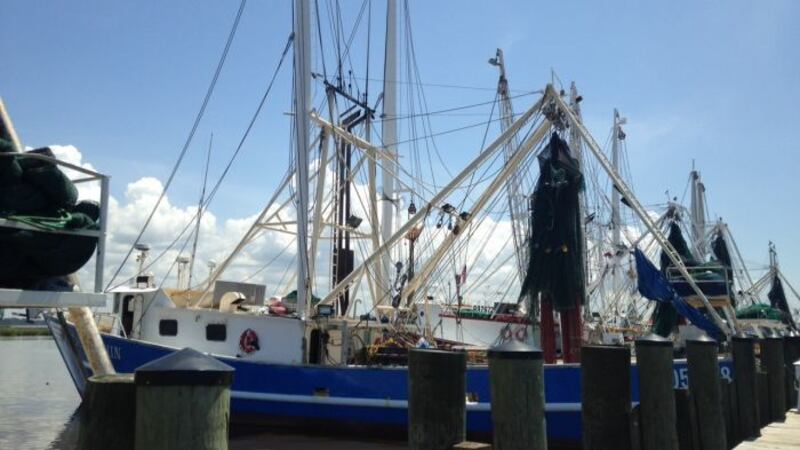 Published: May. 19, 2015 at 7:42 PM CDT
|
Updated: May. 20, 2015 at 9:54 AM CDT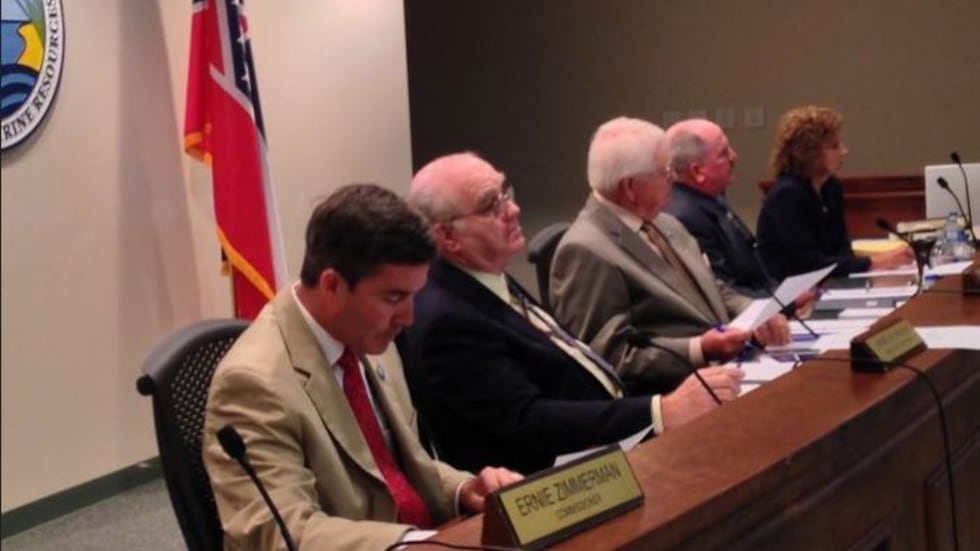 BILOXI, MS (WLOX) - Commercial fishermen in Mississippi are busy repairing their boats and loading supplies in preparation for the upcoming shrimp season. The 2015 season is expected to open sometime in early June. Last year, the season began on June 18, but opening day will likely be earlier, this year.
Commercial shrimp fishermen are certainly anxious to drop their nets and get the 2015 shrimp season underway. The docks are alive with activity as shrimpers prepare. And early indications, are promising.
"Near the mouth of Biloxi Bay, we had 623 brown shrimp," said the DMR's Rick Burris, as he gave a shrimp season update to the Commission on Marine Resources Tuesday morning.
The DMR has been sampling shrimp twice a week since mid-April. This is peak growth time for brown shrimp and the experts say conditions are quite favorable.
"The temperature looks good, the salinity looks good. What that means, the take home from that is that the optimum range for brown shrimp growth is there, we just have to monitor and see how quickly they are growing," said Burris.
Longtime shrimpers will tell you it's getting more and more difficult to make a living on the water. They deal with things like the weather, the high cost of fuel and price pressures from cheap, imported shrimp.
The imports have come in heavily this year and it's depressed the prices to where we're not going to be able to work," said fisherman Mark Kopszywa. "I'd say $1.50 or so a pound less this year than it was last year."
Kopszywa is a fourth generation shrimper. And while fishing is in his blood, he says the long term future is in doubt.
"Either limit the amounts of imports, or we're going to have to market our shrimp as a niche market. And that way we could get a premium for our shrimp," he explained.
The DMR counted 378 shrimp boats on opening day last year, the most since before Katrina. CMR Chairman and longtime seafood processor Richard Gollott expects even more this season.
"I've had a lot more interest from my smaller boats fishing in Mississippi this year," he said. "Probably more shrimp produced in Biloxi, Mississippi, than there ever has been."
Last year, fishermen landed eight million pounds of shrimp with a value of $17.5 million.
The CMR gave DMR Executive Director Jamie Miller the authority to set the opening day for shrimp season. Expect it to be sometime in early June.
After some debate, the commission also gave Miller the authority to open a state season for red snapper. The federal season opens for 10 days on June 1. All the other Gulf States also allow state seasons, although there's a wide variation in the dates and length of those seasons. Mississippi's contribution to the recreational red snapper harvest is negligible since the fish are found primarily in deeper waters and not the shallow waters that generally make up Mississippi state waters.
Copyright 2015 WLOX. All rights reserved.