Beloved band director Mr. Joe retiring after 30+ years at OSHS
Published: May. 4, 2015 at 6:39 PM CDT
|
Updated: May. 5, 2015 at 9:54 AM CDT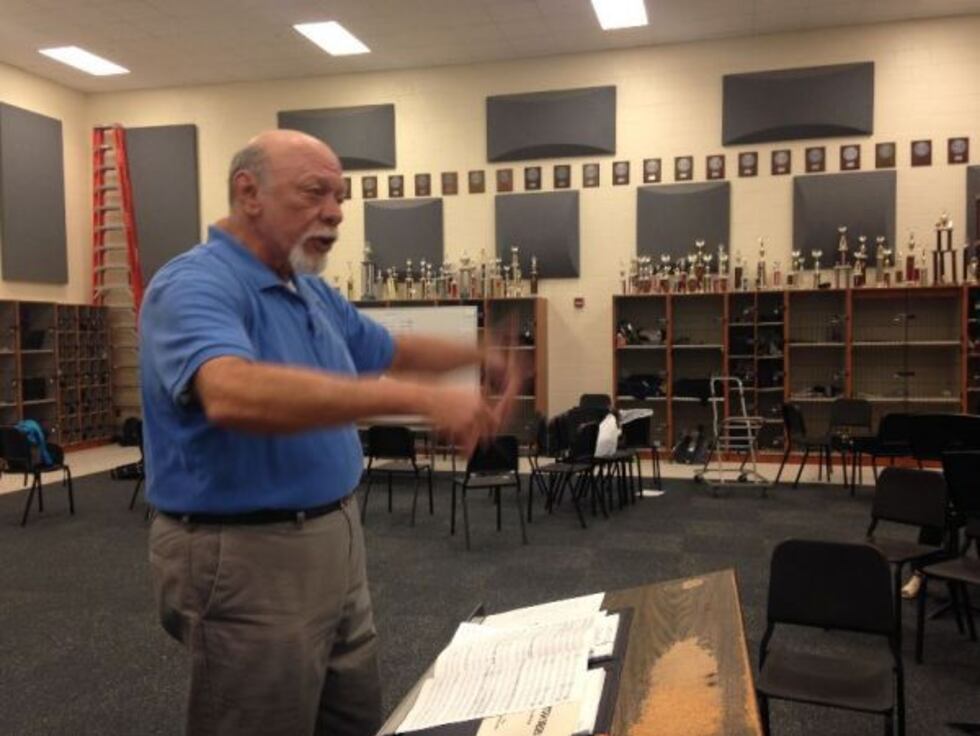 OCEAN SPRINGS, MS (WLOX) - Joe Cacibauda has become an icon at Ocean Springs High School over the past three decades. Thousands of students have come under his direction in the marching band and many other ensembles. Now, Mr. Joe is stepping down from the podium and entering retirement.
Under Mr. Joe's direction, the OSHS Blue Grey Pride Band has become one of the top in the state. But for Cacibauda, it hasn't just been about hitting the right notes.
"Because not only does it take musicianship and technical skills, you have to be a good person, also," said Cacibauda.
He taught character, discipline, determination, life lessons that will go beyond the band hall. And although his walls are lined with awards and trophies from decades of work, his satisfaction is found somewhere else.
"The real trophies are sitting out there in the chairs. The kids are the real trophies," said Cacibauda.
He knows his students. All of them. For senior drum major Nolan Keith, Cacibauda took a little getting used to. He remembered being intimidated when he was in middle school.
"Junior year came around and we got closer. Now he's one of my favorite teachers that I've ever had," said Keith.
He's not alone. Junior Olivia Nash said, "He's crazy good. We're lucky to have him."
Nash's senior year will be spent with a new band director. But she said Cacibauda's impact will be felt for years to come.
"He's a role model to look up to and words can't describe what he does for our band as a whole," said Nash.
That includes countless unforgettable performances every year.
"We've played for three presidents. We've played for the Fourth of July parade in Washington DC," said Cacibauda.
The band has also become a recurring performer at Walt Disney World and has received superior ratings for the duration of Cacibauda's time as director.
That's the legacy of excellence he's leaving behind. And now, Cacibauda's looking forward to the future.
"I want to go out into the community and when I see the band I want to say, 'You know, yeah, I was part of that,'" he said.
The band's last performance with Cacibauda will be May 14th at the high school.
Copyright 2015 WLOX. All rights reserved.