Biloxi Councilman Tisdale announces mayoral run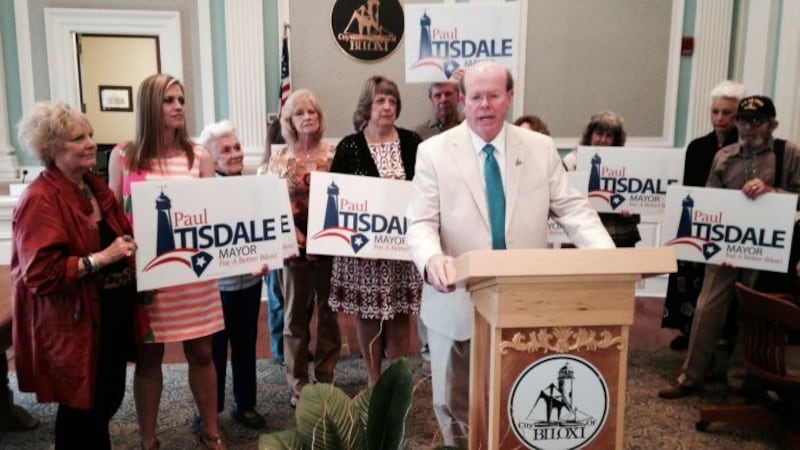 Published: Mar. 26, 2015 at 8:35 PM CDT
BILOXI, MS (WLOX) - Biloxi City Councilman Paul Tisdale is now officially a candidate for mayor. He made his campaign announcement in the city council chambers at Biloxi City Hall Thursday afternoon.
Tisdale said he has a proven record of leadership and experience from his years as Biloxi's school superintendent.
Amid a crowd of family, friends and supporters, he encouraged everyone to "Trust Tisdale and vote Tisdale."
Copyright 2015 WLOX. All rights reserved.