Woman punched by Afroman on stage speaks out for the first time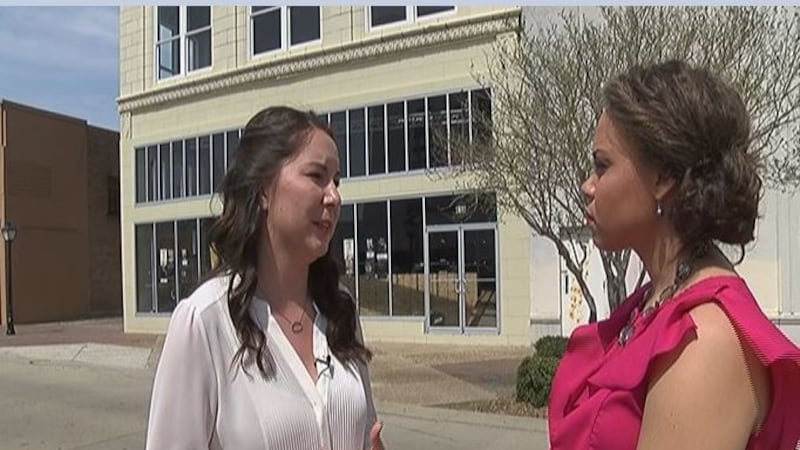 Published: Mar. 19, 2015 at 3:03 AM CDT
|
Updated: Mar. 19, 2015 at 5:45 PM CDT
BILOXI, MS (WLOX) - The woman who was on the receiving end of that devastating blow delivered by Afroman during a Biloxi concert is speaking out in an exclusive interview with WLOX. It has been one month since the Grammy nominated artist knocked the young lady off of her feet while performing on Fat Tuesday.
Video of the attack was seen around the world. Watch it here: https://youtu.be/liJ-zVfHvs8

"It makes me sick to my stomach to watch like every time I do watch it, and it's just upsetting," said Haley Byrd, speaking out for the first time since the incident exclusively to WLOX News.

Byrd arrived at Kress Live, a fan of Afroman. She left in fear of him.

"I don't really remember much after I was struck. I was in complete shock, and I just remember wanting to get away," said Byrd.

Although she was able to get up and walk off of the stage, Byrd still found herself in the hospital.

"I was diagnosed with a concussion. I had several facial contusions, and my whole right side of my face was swollen. I had a busted lip. It was bleeding, and I'm also seeing an oral surgeon for the alignment of my jaw. Until this day I'm still dealing with the anxiety issues," said Byrd.

Shortly after the incident, Afroman made a lengthy post to Facebook saying that he had plans to retire. He also wrote that his performance contracts have a clause that security must keep fans off the stage, but Byrd said no one stopped her from getting up there.

"There was no indication that I was not allowed to be on the stage. I was never asked to leave. I was never removed from the stage. I was on the stage for a good length of time before I did get struck," said Byrd.

Afroman did an interview with TMZ where he issued an apology for striking her, but Byrd doesn't feel it was sincere.

"He apologized for slapping or pushing me, and I just felt that it was more than that. My injuries were more serious than that. I was knocked off my feet, and it was just upsetting to see how he reacted to it like it wasn't a big deal," said Byrd.

Haley's attorney said Afroman is scheduled to appear in a Biloxi Court on June 10. Pending the outcome of that hearing, they will look into taking civil action.

We did reach out to Chase Taylor, who is the owner of Kress Live, for further comment on the incident. Taylor is sticking to his previous statement made about their security, saying, "There were 12 to 15 security guards at the concert Tuesday and one of the guards was headed to the stage to get the woman off when she was hit by the singer."

Copyright 2015 WLOX. All rights reserved.