Funding needed to help restore LaPointe-Krebs Home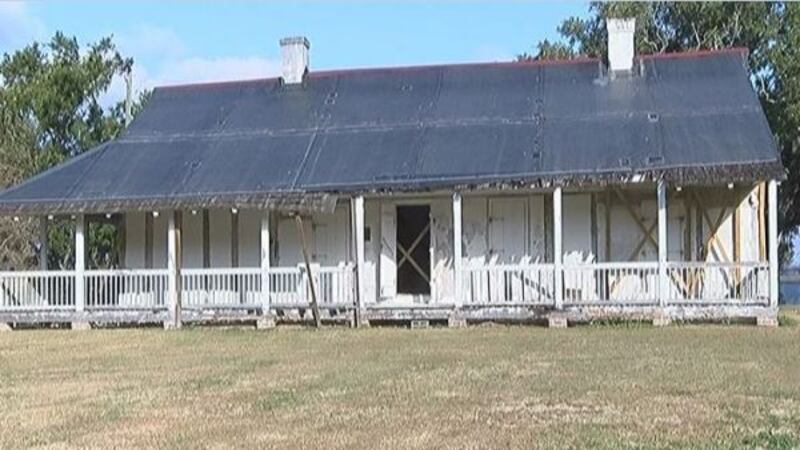 Published: Feb. 8, 2015 at 10:42 PM CST
|
Updated: Feb. 9, 2015 at 10:54 AM CST
PASCAGOULA, MS (WLOX) - The LaPointe-Krebs Foundation members, including Alice Baker and Melanie Moore, have been working hard to find financial help for restoring and preserving the nearly 400-year-old LaPointe-Krebs Home that was formerly known as the Old Spanish Fort.
"This is the oldest standing structure in the Mississippi Valley," said Moore. "As you can see, it has suffered a lot of neglect and hardship with termites and hurricanes, but it is one of the most important buildings in that state."
"See, the paint is peeling off the wall, because it is not historically correct, and we have historic hardware we want to maintain so we never lose it," said Baker.
The most recent contribution was a $200,000 Community Heritage Preservation Grant from the Mississippi Department of Archives and History to stabilize the structure, but more assistance is needed.
"We need something along the line of $800,000 to complete the project, so we are hoping for a grant or two and some private funding to help push this along," said Moore.
These members said every dollar donated is an investment in Mississippi's history.
"It is really quite a treasure and a state landmark," said Baker.
The Jackson County Historical and Genealogical Society, along with the La Pointe-Krebs Foundation, will host a gala Friday, April 17, at the Hilton Garden Inn in Pascagoula.
If you would like to buy a ticket or donate to help restore the landmark, call Marks Wixon at 228-990-8140.
Copyright 2015 WLOX. All rights reserved.