Jacob's Well Recovery Center plans expansion in South Mississippi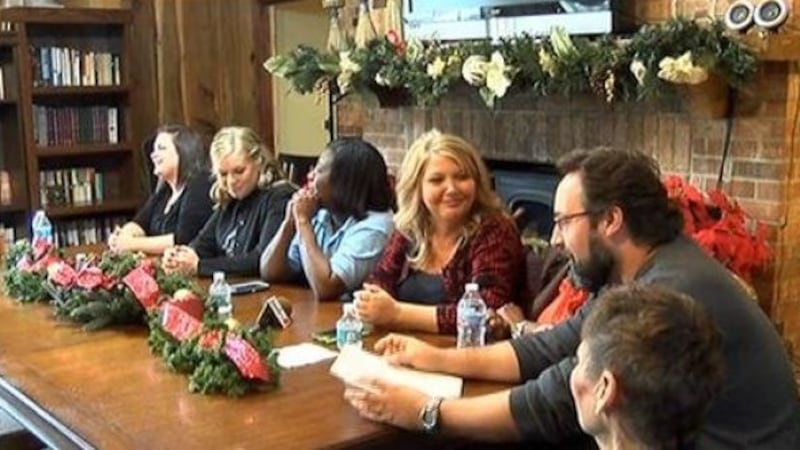 Published: Jan. 5, 2015 at 4:49 AM CST
|
Updated: Jan. 5, 2015 at 8:27 PM CST
PEARL RIVER COUNTY, MS (WLOX) - Jacob's Well Recovery Center in Pearl River County is helping women addicted to drugs and alcohol break those habits and rebuild their lives.
Jessica Sullivan is one of 29 women from all over the nation going through treatment at the center in the Millard community. She said she never would have dreamed in a million years she'd end up at a recovery center, but a series of problems in her life lead to drug abuse. First, it was prescription medication. As her problems escalated, so did her drug use.
"In the beginning of 2014, I went through a divorce and that kicked off a pretty heavy crystal meth addiction," said Sullivan.
Sullivan said she found the help she desperately needed at Jacob's Well Recovery Center five months ago. She's set to graduate from the program next month.
"The day that I came in here I was 98 pounds and just completely ashamed of myself," Sullivan remembered. "I come from an awesome family, good people, good Christian people. I was raised in a church. There was no reason for me to end up this way, but then again there was every reason."
The religious based program incorporates a strong work ethic for the women. Jacob's Well operates five thrift stores in surrounding cities and counties that help support the recovery center. WLOX News visited one of two located in Poplarville.
"We are literally training them on every aspect on how to run a business, and in 90 days we flip them and they are literally running those businesses with employees under them. They are responsible for money and making deposits. We're showing them how to work with thrift stores," explained Susan Borgan, President of Jacob's Well.
It's a way for the recovering addicts to gain work skills, trust, and prepare them for real life experiences.
Brogan said, "We're putting them in everyday laboratory-like settings where they can go through the stresses of a normal day and deal with them. We're giving them the tools to deal with those things rather than check out of life, go pop a pill, get a drink, or jump into a bad relationship."
The recovery center was started by the Haynes family ten years ago and is still run by the family today. They operate a similar facility for men near Meridian.
"This ministry was birthed out of a crisis in my own life and my own family about 18 years ago," founder Charlie Haynes said. "I had fallen in a place where I didn't lay my head down on a pillow at night for 20 years sober. I was addict to amphetamines. I was addicted to pornography. I was just a mess, as a man, as father, and as a husband."
He said his family just couldn't take his behavior anymore.
"They did what we call today an intervention, sat me down a couple of weeks before Father's Day and confronted me on a Sunday morning with the misbehaviors of my life. Basically my wife asked for a divorce after 27 years, my children disowned me and said I would never hold my grandchildren. And I thought that day was the end of everything. But you know what, brother? It was the beginning of everything," said Haynes.
That led to the two organizations that have helped hundreds of men and women break their addiction and put their lives back on the right track.
This week, Jacob's Well announced a big expansion plan and fundraising effort. The organization wants to open another recovery center for men in South Mississippi. A 30-day fundraising campaign called #RedefiningRecovery will kick start their expansion plans, with a final goal of $500,000. A full outline of their expansion plans and a link to donate can be seen online at: https://fundly.com/redefiningrecovery
The fundraiser will run from January 7th-February 7th, though donations can be sent to the Fundly page now. You can follow their progress throughout their fundraiser by liking their Facebook Page: Jacob's Well Recovery Center.
Copyright 2015 WLOX. All rights reserved.