Survey Vessel Blake christened in Gulfport Harbor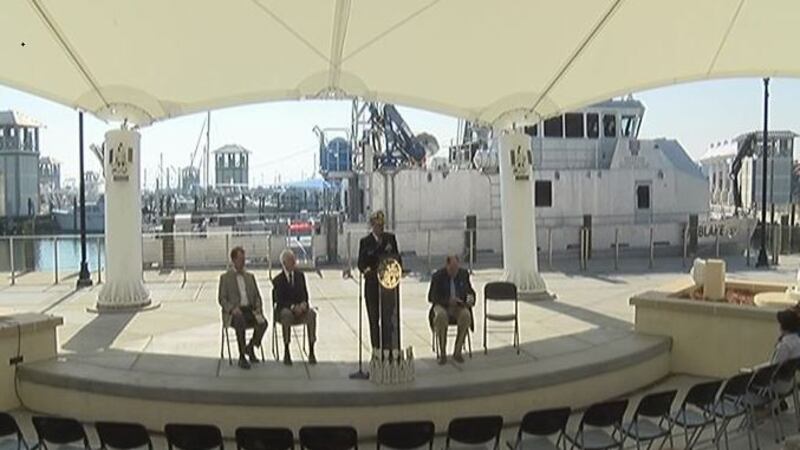 Published: Oct. 28, 2014 at 1:26 AM CDT
|
Updated: Oct. 28, 2014 at 9:54 AM CDT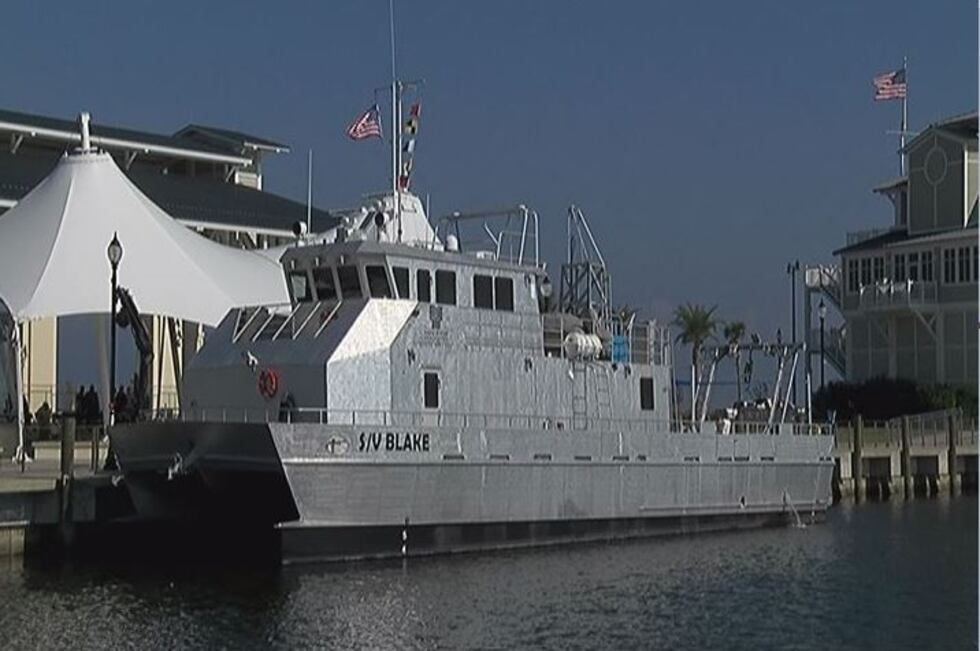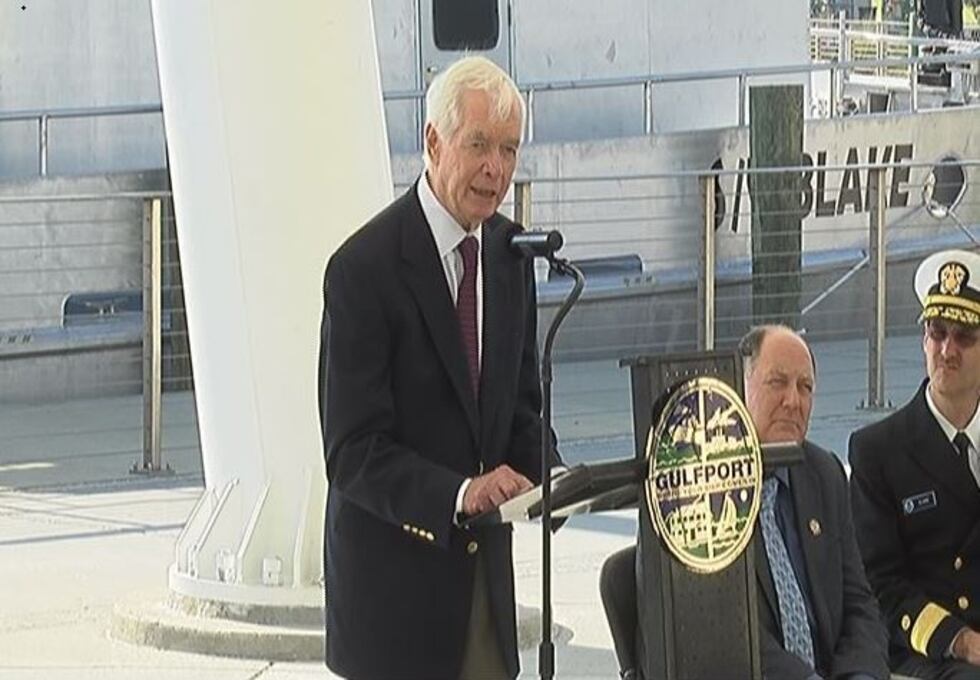 GULFPORT, MS (WLOX) - Gulfport became home to a new survey vessel Monday afternoon. The new catamaran named Blake was christened at the Gulfport Harbor by state and local leaders. The 82 foot long, aluminum vessel arrived in the Gulfport Harbor on Friday. It was built in New Iberia, Louisiana over the past three years.
The vessel will be surveying the Gulfport Channel to gather data for the National Oceanic and Atmospheric Association (NOAA).
Senator Thad Cochran helped christen the boat, commissioned by David Evans and Associates Inc. He is happy they chose Mississippi as home.
"It illustrates the fact we have a lot of interest, economically, in terms of security for our northern area of the Gulf of Mexico here in our state," said Senator Cochran.
Blake is named after a 19th century coast survey steamer. She will begin her career with a crew of 10, performing charting surveys of the Gulfport channel for NOAA.
"It will measure the depth of the water, and also it will look for wrecks and obstructions on the sea floor. Anything that could get in the way of a ship navigating in or out of the port or along the coast," said Admiral Gerd Glang.
She will primarily operate out of the Gulfport channel and Chandeleur Sound with 24 hour operations and port calls every 10 days.
"We may have requirements or the company that owns it may have requirements for it to go elsewhere further east or further west," said Admiral Glang.
According to Admiral Glang, some of the depth charts for the Mississippi Sound haven't been updated in 50 years, and with the high volume of ships coming into the Port of Gulfport, updated data is very important.
"Most of the work that our division does is through the office of coast survey. So we've been working for three years, mapping the approaches to Mississippi Sound and now we're starting to move further off shore," said Jon Dasler, Vice President and Director of Marine Services for DEA.
Dasler is sure the Blake will have a successful career in Gulfport, and hopes she will also bring some advantages to the community.
"As we build our presence more here in Gulfport, we're looking at bringing high paying technical jobs into the region and help with the Gulf Coast economic recovery," said Dasler.
Blake won't actually begin her first survey trip into the Mississippi Sound until mid November. It will take a couple of weeks for the crew to get here and get adjusted to the equipment.
Copyright 2014 WLOX. All rights reserved.