Hundreds paddle board in Gulfport for a good cause
Published: Jun. 29, 2014 at 12:05 AM CDT
|
Updated: Jun. 29, 2014 at 9:54 AM CDT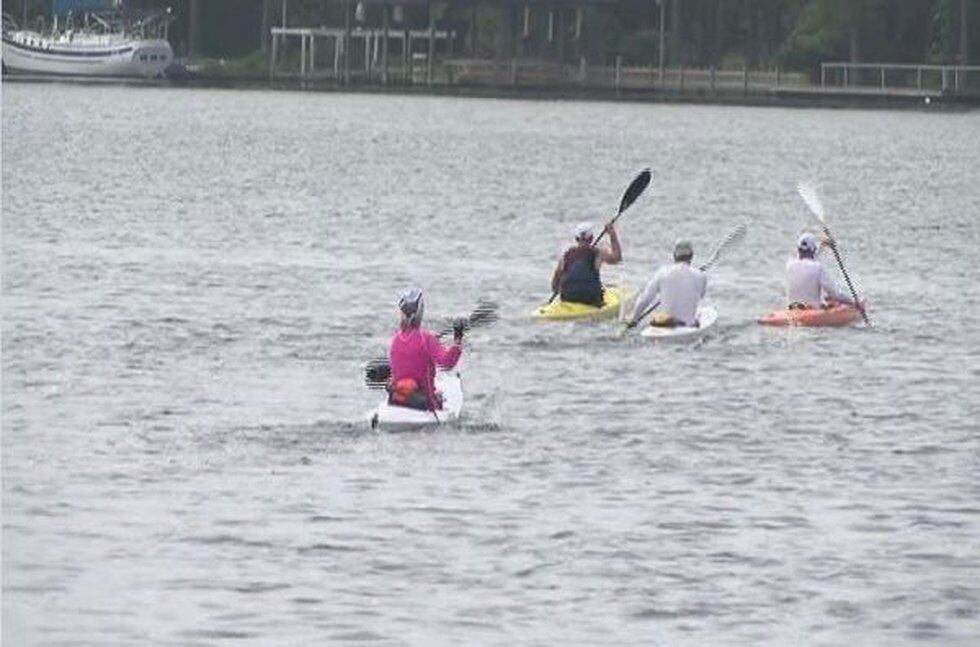 GULFPORT, MS (WLOX) - Hundreds of people trekked to Gulfport for some fun on the water on Saturday. This weekend kicked off the annual Paddle at the Dock paddle board and kayak race. The racers were competing for a good cause.
More than 200 people appeared to be walking on water in Gulfport on Saturday, but they weren't. They were actually standup paddle boarding.
"Paddle boarding is a sport. It is the fastest growing water sport in the world right now. It is a billion dollar a year industry," organizer Dan Whitmann said.
The popular sport drew water enthusiasts from across the regions, who were working hard to win the top spot in the Paddle at the Dock Race.
"They are racing for cash prizes today, so they are going to be super competitive. You will probably see a little bumping, a little rubbing, but a lot of fun," Wittmann said.
Several kayakers joined in the fun. Anne Sonnir traveled from Lafayette, LA, to participate in the event.
"Never in my life had I thought I would race at anything, and I have done five races in the last four months," Sonnir said.
"The water is clean, they know what they doing. There are a lot of people who have done other sports and they have back knees, shoulders that have gotten into water sports as a way to cross train and to succeed at," said Whitmann.
The event wasn't just about competing. The racers were also paddle boarding and kayaking to help a special group in need.
"The Rheumatoid Foundation is a research foundation. They are an arthritis research foundation to try and cure arthritis. Last year, we were able to donate close to $1,000 for them. This year we are hoping to exceed that," said Whitmann.
Win or lose, the racers said they were pleased to be able to spend a day on the water for a good cause.
"That is fantastic. That is part of life. We all need to give back. Those who are blessed need to give blessing out," a racer said.
This is the second year the event was held in South Mississippi.
Copyright 2014 WLOX. All rights reserved.