Portable planetarium propels Long Beach students into space
Published: Apr. 18, 2014 at 3:00 AM CDT
|
Updated: Apr. 18, 2014 at 9:53 AM CDT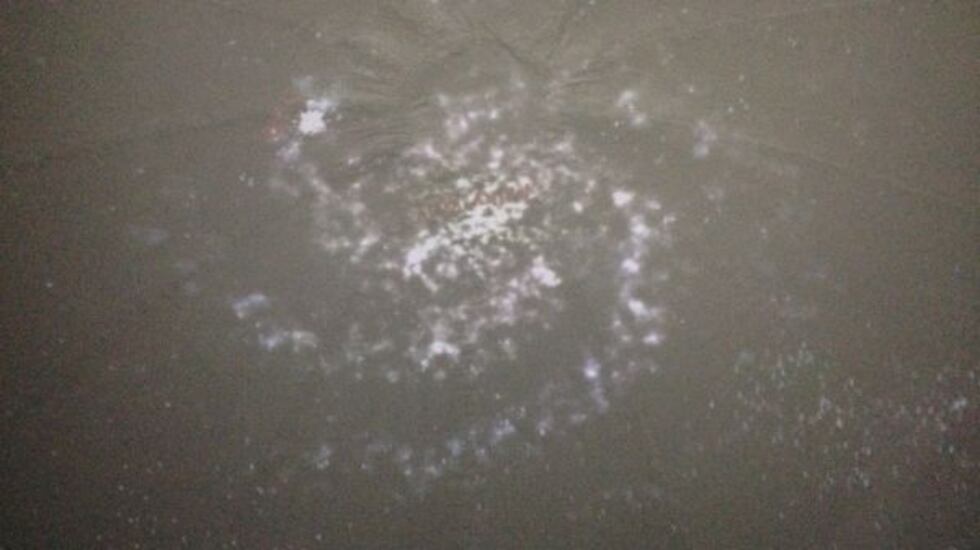 LONG BEACH, MS (WLOX) - Hundreds of Long Beach Middle School students flew to the moon and walked on Mars Thursday. For the first time, the Center for Mathematics and Science Education at Ole Miss brought its portable planetarium to a South Mississippi school. It was an experience that's out of this world.
Groups of seventh graders left their classrooms and stepped right into the center of the universe.
"This is a mobile planetarium that allows us to bring this experience to students in a way that immerses them in astronomy, in earth and space science in a way a textbook just can't do," said Ole Miss Graduate Fellow Whitney Jackson.
Inside the dark 16-foot-high dome, a projector cast different images on the entire canvas, from how to sun rises and sets to galaxies far, far away. The speeded-up scenes made students feel like an astronaut.
"We're going to fly very close to the moon, but we're not going to crash," Jackson told them.
"When they were showing the moon and it was spinning around and getting closer, I got really dizzy and nauseous," said 7th grader Michael Chan.
"There was like air and stuff and it felt like you were in space, like you were actually observing everything, Mars, Earth, the sun," said 7th grader Avija Olds.
"Just to finally see what's on the surface of Mars, that was really cool," said 7th grader Marty Moore. "It felt like you're actually on the planet. I was an alien and it felt like we were in the galaxy exploring like Buzz Lightyear does."
The trip to space wrapped up a week of activities on Astronomy. Students have been focusing on four lessons: A walking model of the Solar System, the movement of planets, a Mission to Mars game, and comparing satellite images of the Red Planet and Earth.
Students seemed to enjoy the planetarium experience the most.
"When you can allow the students to sit and watch the sunset and watch the stars come out one at a time, and see the night sky in a way that they can't be distracted by anything else, I do believe that makes them appreciate the world around them," said Jackson.
"Who doesn't want to go up and see the beauty of space, all the stars, all the planets, and watch them rotate around? It's amazing," said Marty.
Since the beginning of the year, the Starlab planetarium has visited a school every week, mainly in north Mississippi.
Copyright 2014 WLOX. All rights reserved.