New class gives Gulfport students experience in disaster relief
Published: Aug. 22, 2013 at 9:38 PM CDT
|
Updated: Aug. 23, 2013 at 9:53 AM CDT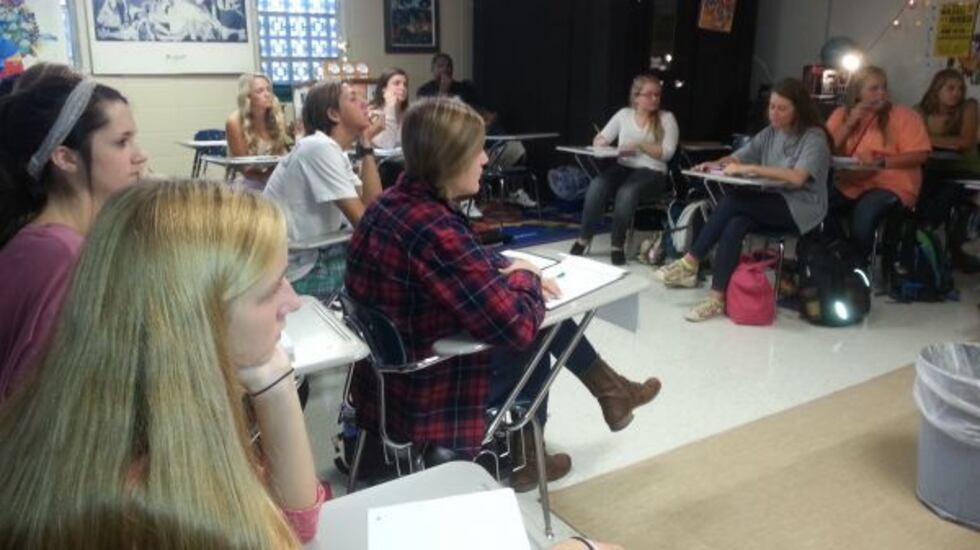 GULFPORT, MS (WLOX) - Gulfport students have a unique opportunity this year to take a more active role in disaster recovery. Gulfport High is the only school in Mississippi chosen to launch a study on how disasters affect people, especially children. The project will take teens into the community.
They were only eight-years-old when Hurricane Katrina struck.
"There were so many volunteers and there were lines of people waiting for food," one student recounted.
For many, memories of that horrible storm are still vivid eight years later.
"I remember my brother dragging shingles that were thrown around our property," another student commented.
Now, the teens who've lived it can help other young people cope with a crisis. Fifteen students have signed-up for a new elective class at Gulfport High called "SHOREline: Youth Helping Youth Recover from Disasters."
"I felt it would be a good opportunity for me to do community service while also helping other people go through a similar experience I've gone through. So I felt like it would be a good thing to do," said Gulfport High Junior Jacob Gaddy. "If I can't actually help them rebuild or anything like that, I could at least give some moral support, because I've been in that type of situation."
"They'll think about what they went through in post-disaster situations, and look back at their own needs and say this will be useful and helpful for kids going through it," said SHOREline Teacher Hardy Thames.
Gulfport High was chosen for the two-year program by Columbia University, Colorado State University and the National Center for Disaster Preparedness. Their first assignment is to learn how to use software that was developed to keep an inventory of donations, make requests for relief supplies, coordinate volunteers, and keep track of their service hours. So if a disaster strikes, the teens can be on the ground immediately and get the relief process rolling.
"I think it's perfect. I mean, it gets kids out in the community. It has them apply what they're learning in the classroom immediately," said Thames.
The students will also document personal stories from storm victims and study neighborhoods that are still recovering.
"I think it's what makes it so exciting. It's kind of our own journey that we get to forge the path into what we think will make a difference," said Gulfport High Junior Meg Loughman. "I think if we can help them in any way, which is our experience and what we have to say, that would be amazing!"
The Gulfport School Board must approve the community service projects.  In October, the students will share their findings with three high schools in Louisiana and Alabama that are also part of the SHOREline program.
Copyright 2013 WLOX. All rights reserved.