Louisiana man hits $2.1M slot jackpot at Hard Rock Biloxi
Published: Jul. 20, 2013 at 12:05 AM CDT
|
Updated: Jul. 20, 2013 at 2:59 AM CDT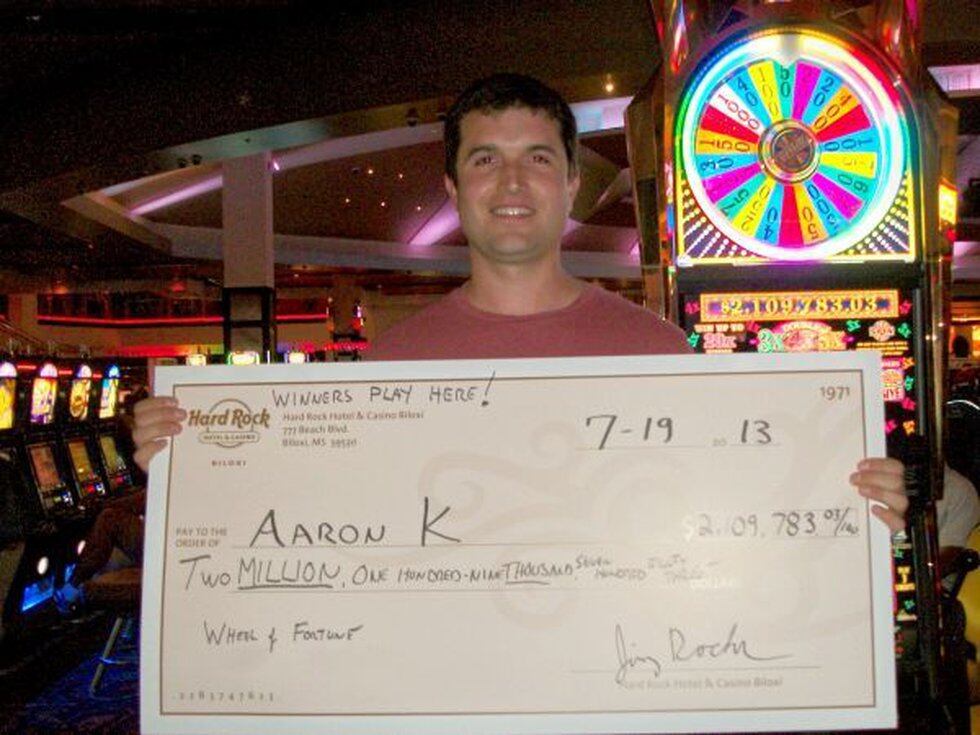 BILOXI, MS (WLOX) - A Baton Rouge man not make it back to work on Wednesday after becoming a millionaire in Biloxi Friday. Aaron K. said he had been playing the Wheel of Fortune slot machine for less than five minutes when he hit a jackpot worth more than $2.1 million.
The first thing he did was make a phone call to his mother, Barbara, to come to the casino floor.
"She wouldn't have believed me if I told her over the phone," he recalled.
As Mom walked up, she said her first thought was that Aaron was in some sort of trouble. After all, a crowd had formed around her son's slot machine.
"His face was as white as a sheet," she remembered.
But her nervousness soon turned to excitement when she realized that the machine was signaling a jackpot. Once it was verified by IGT Technicians and Mississippi State Gaming officials, the big check came out.
Aaron, who works as a cook on a riverboat, stated that he has not decided if he is going back into work on Wednesday.
This is the second Wheel of Fortune jackpot to hit at Hard Rock Casino Biloxi just this month.
Copyright 2013 WLOX. All rights reserved.