80 tons of dead fish scooped out of the Mississippi Sound
Published: Jul. 3, 2013 at 11:05 PM CDT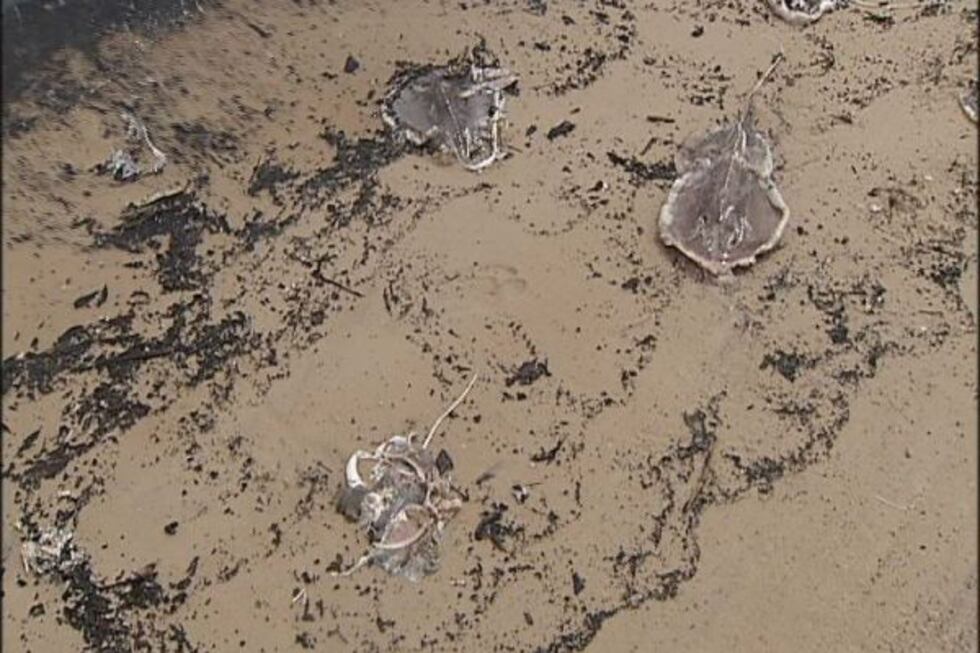 SOUTH MISSISSIPPI (WLOX) - Eighty tons of dead fish and there's still more. On Wednesday crews with the Harrison County Beach Authority were back cleaning up the dead fish from Monday's Jubilee fish kill.
The Jubilee left thousands of dead fish floating in the Mississippi Sound mostly between Long Beach Harbor and the Biloxi Small Craft Harbor. Several people got in the water to scoop up an easy catch. But, beach vendors say the fish kill is also an easy way to hurt busy.
"Fifteen-feet of just straight fish floating out in the water and by midday they all washed out onto the shoreline. So when our customers saw that they kinda, they all decided to leave. It smelled pretty bad. Your eyes were burning if you were down here. You kinda hurt your respiratory system. You could feel it tingling," said beach vendor Damien Mckeown.
Harrison County Sand Beach Director Chuck Loftis says crews will be back out Thursday to clean up the left over fish found primarily inbetween Debuys Road and the coliseum. All the fish are going to a landfill.
Copyright 2013 WLOX. All rights reserved.