Dismissed child porn charges still haunt Pascagoula man
Published: Jun. 27, 2013 at 8:39 PM CDT
|
Updated: Jun. 28, 2013 at 9:57 AM CDT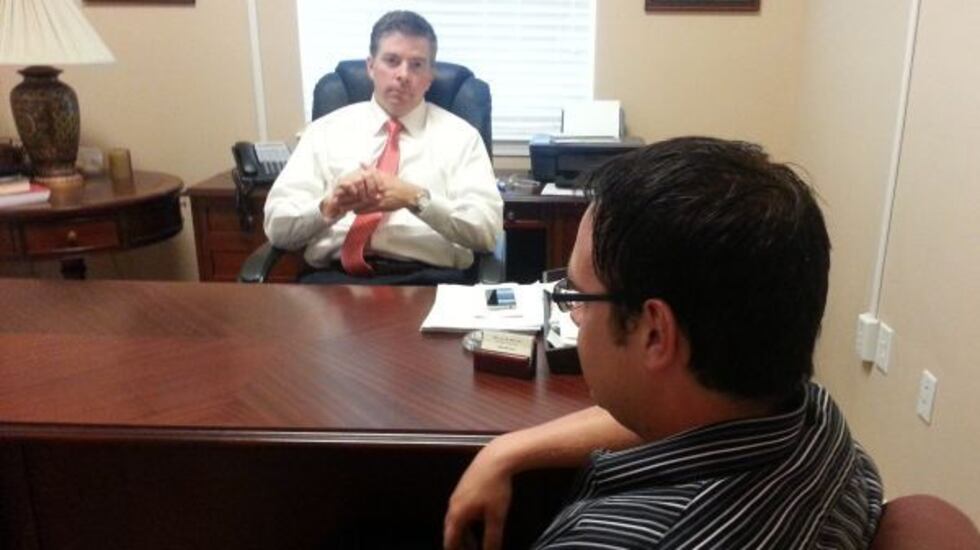 PASCAGOULA, MS (WLOX) - Layne Brushaber of Pascagoula will never forget March 4, 2011. That's the day Jackson County sheriff's deputies arrested the 25-year-old on child pornography charges.

"Shock. I didn't think it was real," Brushaber recalled. "I knew I didn't do anything wrong and I was going to jail for it, for something I didn't know anything about."
Two years later, the charges were dismissed because of a lack of evidence. But the pain inflicted during those dreadful days remains.
"A very long two years. I struggled with depression, anxiety."
After the arrest, the former Pascagoula police dispatcher lost most of his friends.
"A lot of them asked me about it, asked me was it true. And, of course, it wasn't. Only a few of my really close friends actually believed that it wasn't true."
He lost his job.
"When the search warrant was being served by the sheriff's department, two Pascagoula police detectives showed up and confiscated all my uniforms and everything to do with the police department, and informed me I was suspended until further notice. Two weeks later, I was notified that I was terminated."
He also lost his trust.
"My outlook on people has changed forever. I was in law enforcement and you think those are the people there to help you and protect you. And at the end of the day, they're the ones that are coming after you."

Fortunately, his family was there for him.
"They were as shocked as I was, but they were completely supportive through the entire thing. They knew none of this was true."
What's also true is that despite his innocence, his life will never be the same again.
"In today's age, you're guilty until proven innocent. And you're even still a little guilty. You can never recover your reputation," Brushaber lamented.
Brushaber's attorney, Adam Miller, filed suit against the Jackson County Sheriff's Department earlier this week on behalf of another client, Ocean Springs Alderman James Hagan. Hagan was charged with similar crimes, but those were dismissed, as well. Hagan is seeking $30 million in damages.
Miller said he plans on filing another lawsuit on behalf of Brushaber.
Copyright 2013 WLOX. All rights reserved.