USM's new president gets first tour of Gulf Coast Research Lab
Published: Jun. 21, 2013 at 7:43 PM CDT
|
Updated: Jun. 22, 2013 at 3:25 AM CDT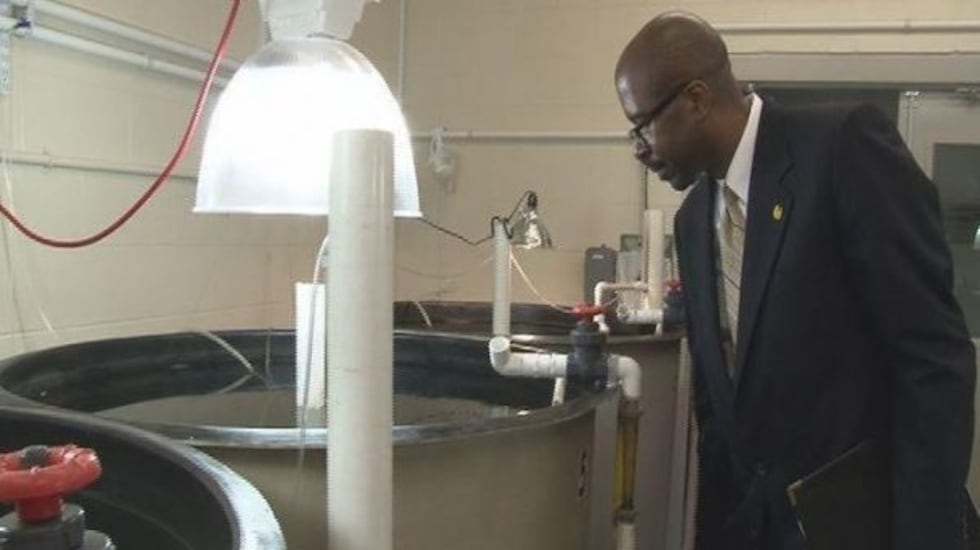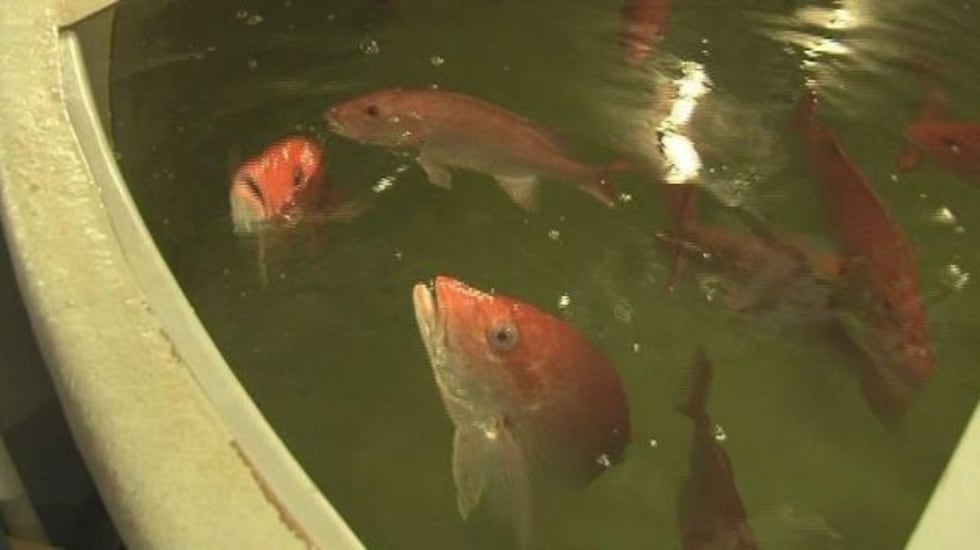 OCEAN SPRINGS, MS (WLOX) - USM President Rodney Bennett got his first look at the Gulf Coast Research Lab's Cedar Point campus Friday, and what he saw impressed him. Dr. Bennett said the aquaculture research at GCRL has the potential to take the marine sciences program to international prominence.
GCRL's complex system of hatching, raising and releasing fish fascinated Dr. Bennett. He learned how researchers are constantly looking for the best way to save Mother Nature from the dangers of overfishing.
"I think it gives us sort of the national and international recognition as a center that is really on the cutting edge of research and technology in really how we sustain fisheries and marine stock," said Dr. Bennett. "We all love the ocean. We all love good seafood, but we want to make sure both of those are clean and healthy and sustainable for generations to come."
State Senator Brice Wiggins is chairman of the marine fisheries committee. He believes linking commercial seafood to this cutting edge technology can create jobs.
"Business and industry, they like certainty in the market," said Wiggins. "Where we are now, we have a limited supply of fisheries. We have a limited supply of marine resources and it fluctuates. By partnering with the education and the science, we can develop a program where the uncertainty is taken out of the market place. For example instead of one trout season, we can have trout all year long. Or one snapper season, we can have snapper all year long."
Coastal Sciences Department Chair Dr. Jeff Lotz said, "There's a $10 billion trade deficit in seafood in the United States; $10 billion that we're paying other countries for seafood."
USM researchers said too often commercial fishermen see United States aquaculture as a threat when actually the two are in the same boat, competing with cheap foreign imports.
"I think it's very important for both sectors, the fisheries sector as well as the aquaculture sector, to get together and promote US produced seafood," Lotz said.
Researchers say 80 percent of the seafood Americans eat is from foreign countries.
Copyright 2013 WLOX. All rights reserved.