Boat catches fire behind Biloxi Boardwalk Marina
Published: Nov. 1, 2012 at 7:08 PM CDT
|
Updated: Nov. 1, 2012 at 7:37 PM CDT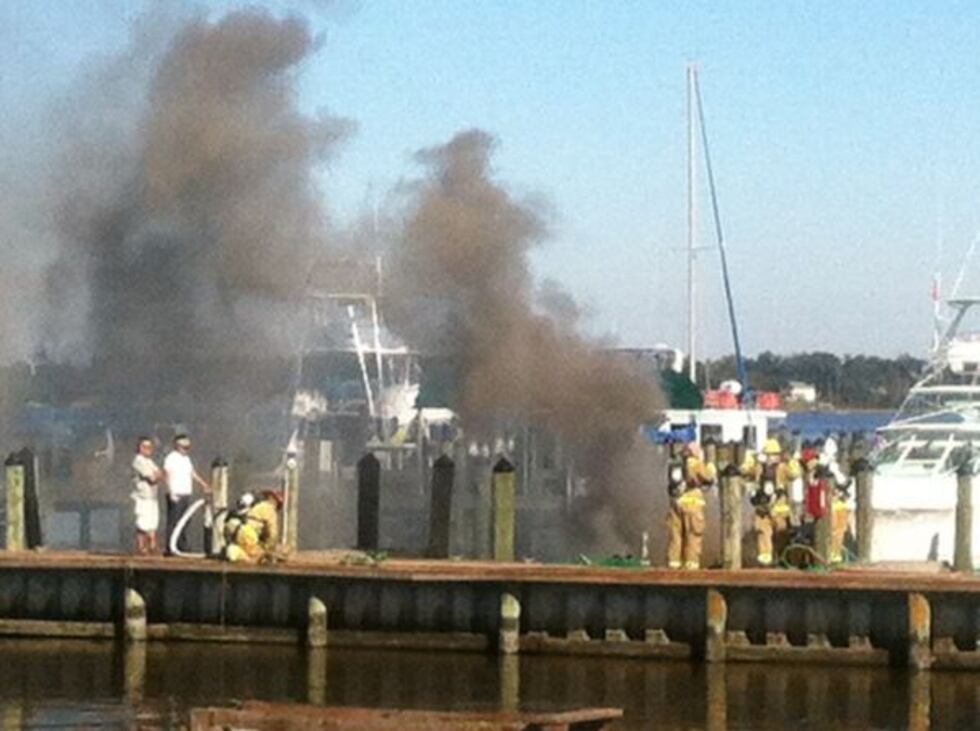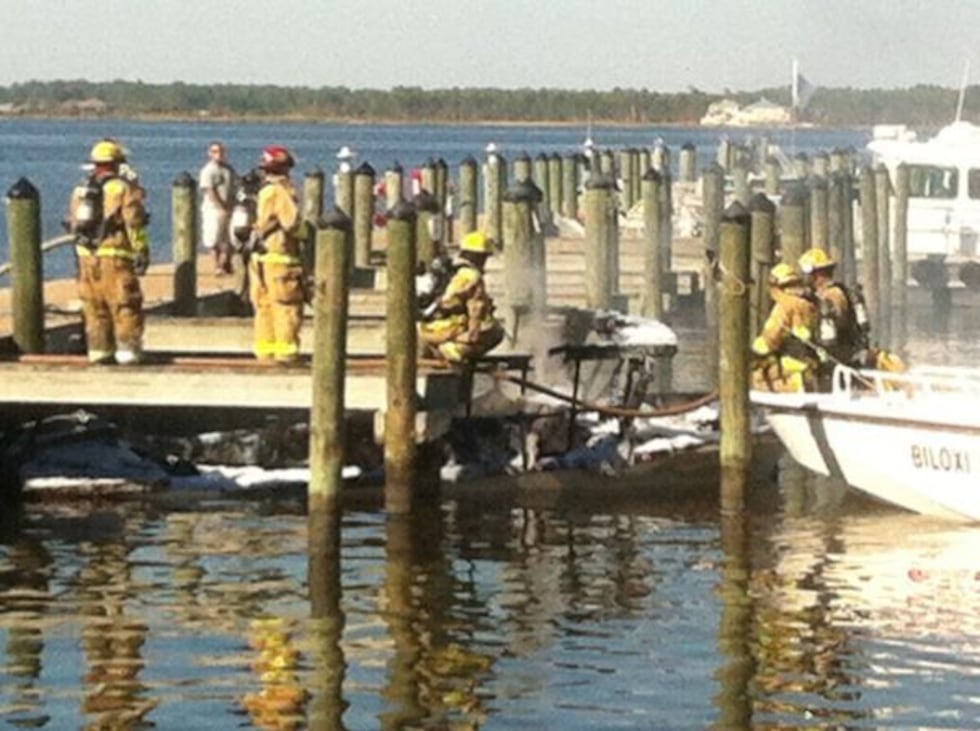 BILOXI, MS (WLOX) - A boat was completely destroyed after catching fire around 2:40 p.m. Thursday at the Biloxi Boardwalk Marina, according to City of Biloxi spokesperson Vincent Creel.
Eye witnesses said their was an explosion when the boat caught fire. Creel said the 20 foot boat belongs to the marina.
Firefighters had to use a foam fire retardant to put the fire out. They also had to untie the boat from the pier to move it from other boats.
WLOX Reporter Michelle Lady was on the scene. She said the boat has already started sinking and is a total loss.
Copyright 2012 WLOX. All rights reserved.