Biloxi family loses everything in fire
Published: Oct. 29, 2012 at 3:10 AM CDT
|
Updated: Oct. 29, 2012 at 1:38 PM CDT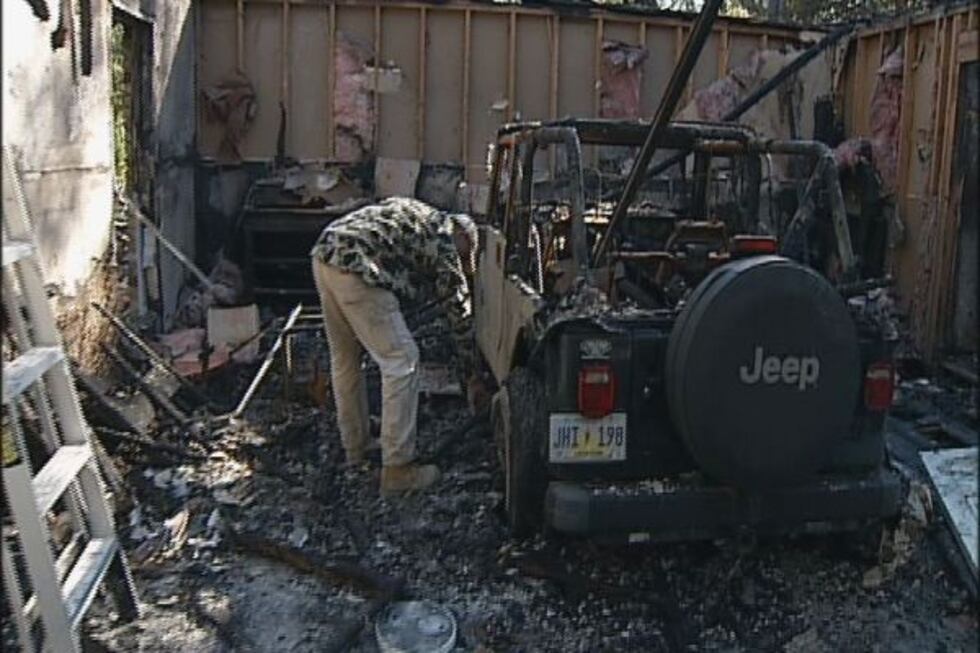 BILOXI, MS (WLOX) - In just one night, a fire destroyed the life Biloxi's Lawrence Ramsey once knew. Ramsey returned to Biloxi from his construction job in Houston, TX and found his family home on Riviera Drive damaged beyond repair.
"Really everything is gone. I had hundreds of books that I collected for years that are irreplaceable. Beyond the clothes in my suitcase, I have nothing," Ramsey said.
How the fire ignited remains under investigation.
Ramsey said the fire is the latest in a series of problems he's faced in 2012.
"Earlier this year I was involved in a lawsuit. A gentleman was trying to say that my father had taken 30 feet of the property away from his father. Well both fathers are dead now, so he was suing me. I won in court, but he cost me $35,000 in cash," Ramsey said.
That incident was followed by a family emergency that also cost Ramsey thousands of dollars. His girlfriend, who also lived in the home, had an eye infection that almost led to her losing her eye. Thankfully they were able to save it, but again, it was another financial blow.
"That too was thousands of dollars. On top of that, I hadn't worked in months and I invariantly let my house insurance lapse," Ramsey said.
Despite his financial woes, Ramsey said he now realizes letting his homeowners insurance lapse was a big mistake.
Friday night, Ramsey received a call from the fire department, saying a fire started in his living room. It was put out, but hours later the fire re-ignited, damaging almost everything he owned.
Fire investigators said Ramsey's situation is more common than you may think. With the economy still struggling, many homeowners make the mistake of letting their homeowners insurance payments slip. Unfortunately for the Ramsey family, it's one of those things that you can't predict when you will need.
Harrison County Fire Marshal Pat Sullivan told WLOX, "Homeowners insurance is invaluable. Time after time, people don't think it will happen to them. Most of the time when they do have a fire, it's a catastrophic one."
Though Ramsey said he has no idea what he will do from here, he's grateful for the help he's received thus far from organizations like the Red Cross and neighbors. The thought of others stepping in at a time like this nearly brings him to tears.
"It was nice to know I even had these kind of options available. When this happened I was just totally numb. I didn't know what to do or where to turn," Ramsey said.
Copyright 2012 WLOX. All rights reserved.