Daredevil walks high wire 360 feet above the Beau Rivage
Published: Jun. 21, 2012 at 9:22 PM CDT
|
Updated: Jul. 3, 2012 at 11:05 PM CDT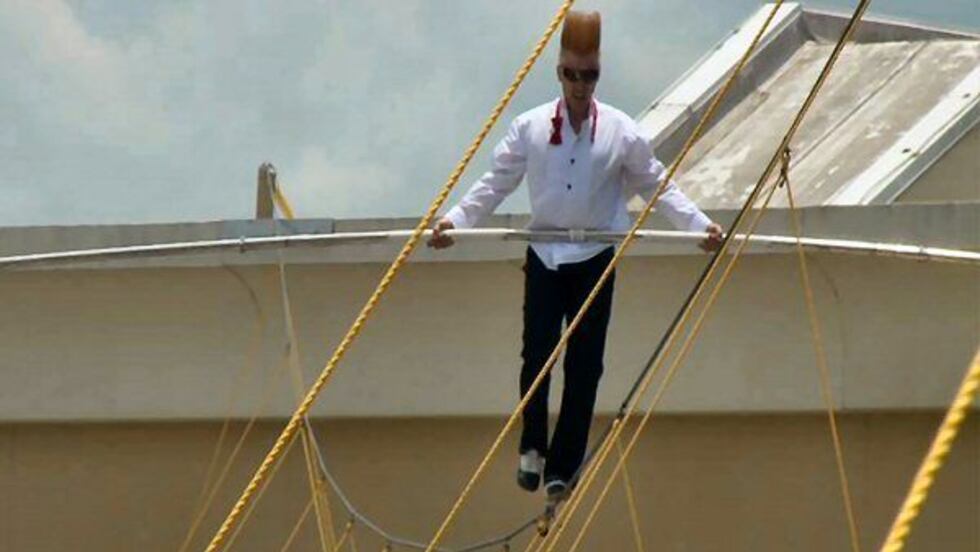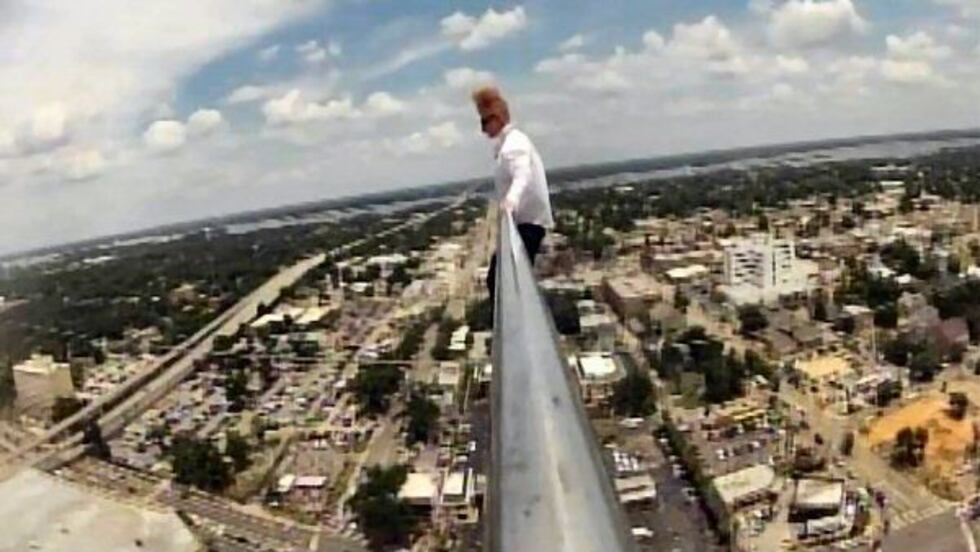 BILOXI, MS (WLOX) - Bello Nock is known for his wild hair and his death defying stunts, and his latest performance was no disappointment. The daredevil walked 360 feet across the top of Beau Rivage, 32 stories high, across a tightrope.
"I got to tell you, it was very tricky to not get distracted by how beautiful the scenery, how Biloxi is, the water, the landscaping here," Nock said immediately after his performance Thursday. "I'm a guy who has ADD, so I had to say, 'Focus, focus. Hey, look at those flowers. Focus, focus!'"
Whatever he told himself worked because after nearly 15 minutes on the wire, he made it from one end to the other. But he admits it was a bit nerve racking.
"That first step off of the building and onto the wire is the hardest step. It's the hardest thing to do, honestly. That is why we were a couple of minutes late, it's just one of those things. Just imagine you are going from one inch off the ground to 360 feet off the ground," Nock said.
So why in the world would he attempt such a stunt?
"There is this beautiful show called Fata Morgana. It means mirage or optical illusion and, well, I think that was an optical illusion," Nock said.
The founder of the group that puts on the show, Misha Matorin, said he had all the faith in the world Bello would get to the other end.
Matorin said, "I wasn't nervous because I know Bello is amazing. He prepared for it mentally, physically."
In fact, he said he was ready for him to finish.
"I said, 'Bello, hurry up. We need to go and practice. What are you doing?'" Matorin said.
And what is the first thing the daredevil did when he put his feet back on the ground? Nock said, "Just a heavy sigh. Just a, 'Wow!' Just to, again, enjoy the view. Just to be able to say to myself how blessed, how lucky, how honored I am to have so many people help me. To have such a great company to allow me to do this."
Copyright 2012 WLOX. All rights reserved.