Massive Biloxi project restores damaged water, sewer system
Published: May. 15, 2012 at 9:44 PM CDT
|
Updated: May. 24, 2012 at 3:32 PM CDT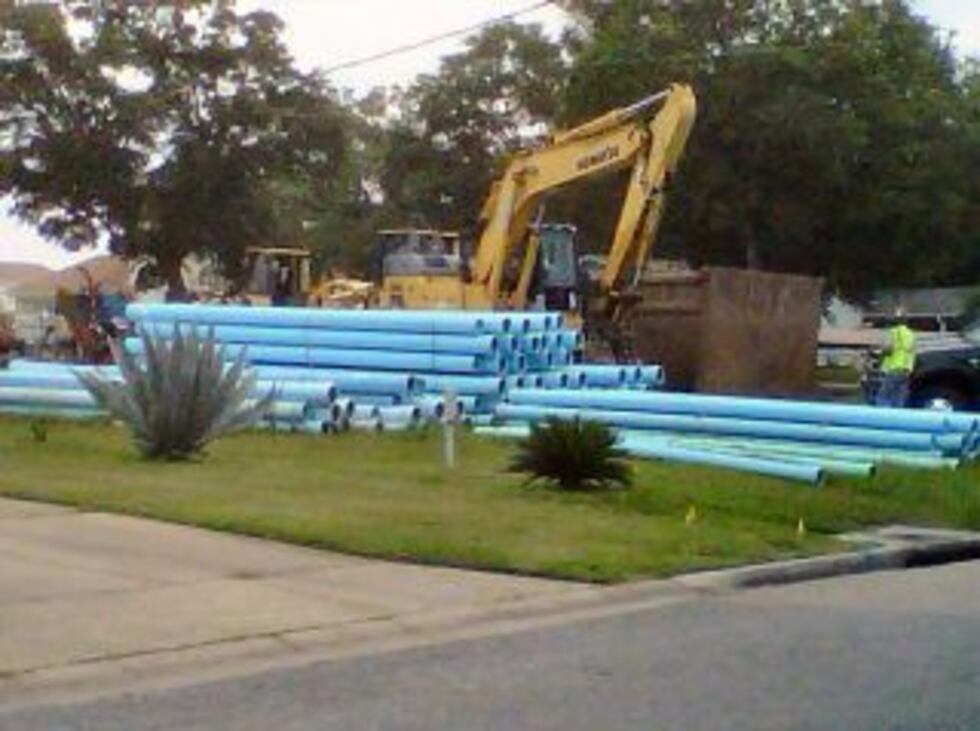 BILOXI, MS (WLOX) - It's being called the largest infrastructure project in Biloxi's history and much of the work is going on underground.
After six years of planning, work is finally underway to replace all the water, sewer, and drainage lines that were damaged by Hurricane Katrina.
Expect to dodge torn-up streets and sidewalks throughout Biloxi as crews install new water and sewer lines. It's part of a massive project totaling about $355 million.
"Just looking at the amount of lines, the area that you're covering. The complexity of how this ties together, and the existing infrastructure that you're working around. For the city the size of Biloxi, this is probably 30 years worth of work condensed into a very short time frame," said Marvin Dalla Rosa, Program Manager for HNTB.
The engineering firm was hired by the city to oversee the Restore Biloxi Project. The design work started in 2009, but the project had to be put on hold until funding from FEMA became available last year.
Crews are replacing more than a million feet of water, sewer, and storm drain lines that were damaged by Katrina. Much of the work is concentrated in the hardest hit area of east Biloxi.
"Especially in the older parts of town, a lot of areas that were damaged, the lines in place are not up to city code and standards. They'll be replaced with the current code and standards for flow and fire protection," said Dalla Rosa.
The project includes replacing hundreds of fire hydrants and bolting down manhole covers to protect them from sand and other debris.
About 75 damaged pump stations will also be affected. Twenty-five to 30 of them will be eliminated and replaced with a more efficient system that relies on gravity to move wastewater instead of pumps.
The other lift stations will be consolidated or repaired with new pumps, piping, and elevated control panels. That means the temporary diesel pumps being used in certain areas now will soon disappear.
"All the pumps are better prepared to handle a storm. And you got some that have back-up generation, so you won't have the overflow conditions that you had after the storm," said Dalla Rosa.
The system will help the city bounce back faster after a storm, and it provides a stronger foundation for growth. The entire project should be completed by the end of 2015.
Copyright 2012 WLOX. All rights reserved.