Free preschool program expanding at Gulfport school
Published: Apr. 25, 2012 at 9:54 PM CDT
|
Updated: May. 5, 2012 at 6:06 PM CDT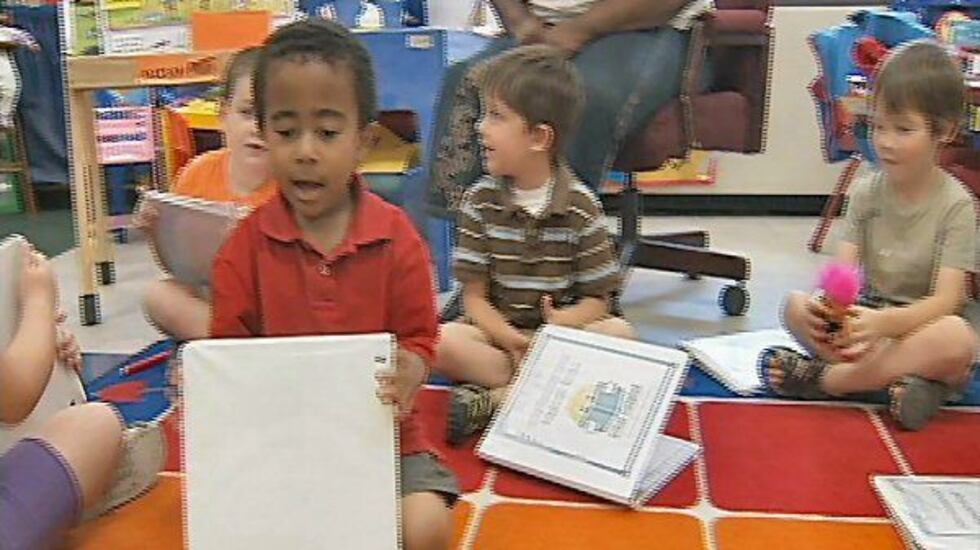 GULFPORT, MS (WLOX) - Classes are getting tougher and tests are now more rigorous for students in the Gulfport School District. A pilot preschool program is preparing Gulfport children for those academic challenges ahead.
This year, the district launched the Common Core Curriculum. It's a national initiative that sets higher standards for students. That's why educators want to reach children before they get to Kindergarten.
The four-year-olds in the program not only know their numbers and letters, they're also starting to read and even picking up a second language -- Spanish.  It's hard to believe, when school started, some of them were terrified.
"Going very well. We have 20 young four-year-olds behaving more like third graders at this point," said Gulfport Schools Superintendent Glen East.
The free PreK4Ward Program at Central Elementary started when some community, city and school leaders were brain storming for ideas to improve the lives of children. The program targets parents who could not get their children into a regular preschool program because of financial reasons or other obstacles.
The early education experience is more vital than ever, now that tougher Common Core Curriculum standards are in place in Gulfport schools.
"That means children are having to perform at an international level, not a local, not a state, not a national level. So the better prepared they can be, the better off they'll be in the long run," said East.
"We know that these children are going to be ready when they walk into Kindergarten next year," said Cynthia Walker, Project Director. "We have to have them be able to walk in and so to speak, hit the ground running. It is not something we have a lot of time for students to catch them up."
There are two classes right now. Next year, it will double, which will give more youngsters a chance to gain the academic skills and confidence they need to succeed. About 100-people are on the waiting list right now for next year's classes.
This grassroots initiative is a private-public partnership involving the Educational Support Organization, Gulf Coast Business Council, City of Gulfport, and the Gulfport School District. The preschool is also offered in the Bay-Waveland School District. If funding becomes available, it could expand to Jackson County.
Copyright 2012 WLOX. All rights reserved.