Wiggins dog takes home Westminster prize
Published: Feb. 20, 2012 at 2:00 AM CST
|
Updated: Feb. 20, 2012 at 4:03 AM CST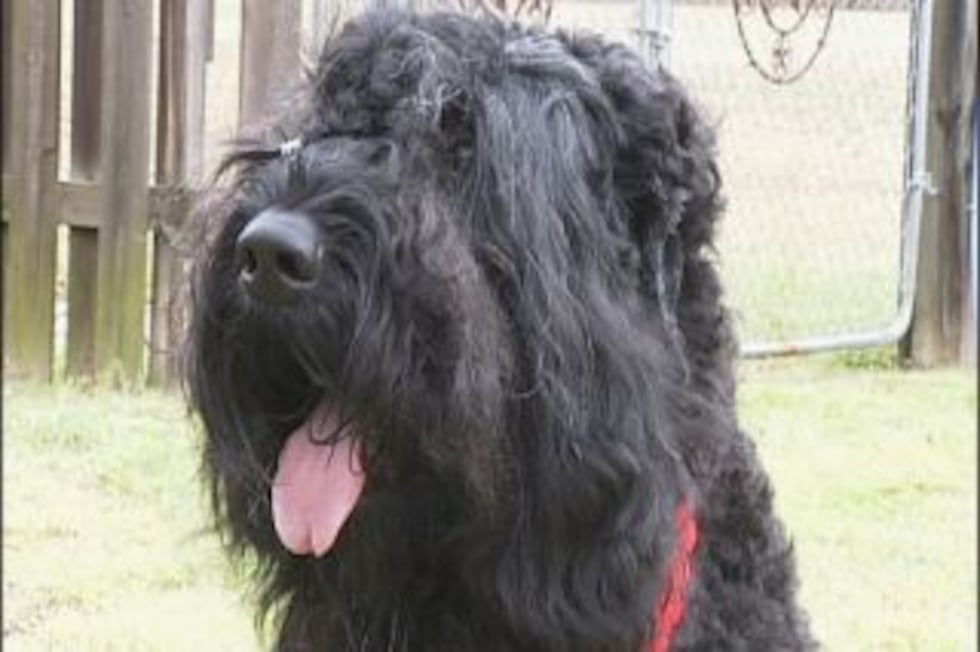 WIGGINS, MS (WLOX) - Trotting around his back yard, Zilya is as playful as any family pet. Standing at 29 inches at the shoulder, and weighing in at around 130 pounds, the Black Russian Terrier is an impressive, if not intimidating, sight.
However, Zilya has a loving personality more liken to a goofy Golden Retriever than that of a guard dog, which is what the breed was created as.
Put that same bounding blur of black fur in a show ring, and he transforms into a superstar.
"He's won the nationals. He's won the Eukanuba National Championship, and now he's Westminster. So, that's like the big three dog shows," said owner Donna Patterson.
Zilya and his owner Donna Patterson recently returned from one of the most prestigious dog shows in the nation: The Westminster Kennel Club.
Only the five top dogs in each breed are invited to compete automatically. With his past titles, Zilya was among those with an invitation. The rest of the competitors are chosen by lottery.
"The show itself, it's kind of like a dream: that everyone that shows a dog wants to get to Westminster," said Patterson.
During the competition, the dogs are judged first within each breed. The dog ranked best is then judged among the dogs within their classified group like working dogs or toy dogs. Finally, the group winners compete for best in show.
Zilya won Best in Breed, which is a big honor.
According to Patterson, a Black Russian Terrier has never won Best in Group. She believes it's because the breed is relatively new to the show scene. However, she is hopeful Zilya can change that.
"I get nervous watching. In fact I get so nervous that I think I'm watching the show and I don't even see the show until I watch it on video, because there is so much adrenaline pumping," said Patterson.
The preps that go into the competition are extensive. The champ has to be driven to each show. He was continuously trained for two years in obedience and showing techniques. Then comes the grooming.
The pre-show primping can take up to four hours. While Zilya is shown by a professional handler, Patterson does all the grooming herself.
Patterson has only been showing dogs for about six years. It began with her first show dog, a female Black Russian Terrier.
"The breeder I got my first dog from wanted them to go to a show home, and I thought, 'OK. She'll go to a show home.' So, that's really how I got involved in it," said Patterson.
Even with his championship status, Zilya is pretty low key at home. He sticks close to Patterson who says that he's a momma's boy.
"Above all, he's a family member," said Patterson.
Next for the champ is defending his number one ranking, and of course, some playing chase in the back yard. 
Copyright 2012 WLOX. All rights reserved.