Six-year-old gives up birthday presents to help shelter animals
Published: Jun. 30, 2011 at 9:36 PM CDT
|
Updated: Jun. 30, 2011 at 10:00 PM CDT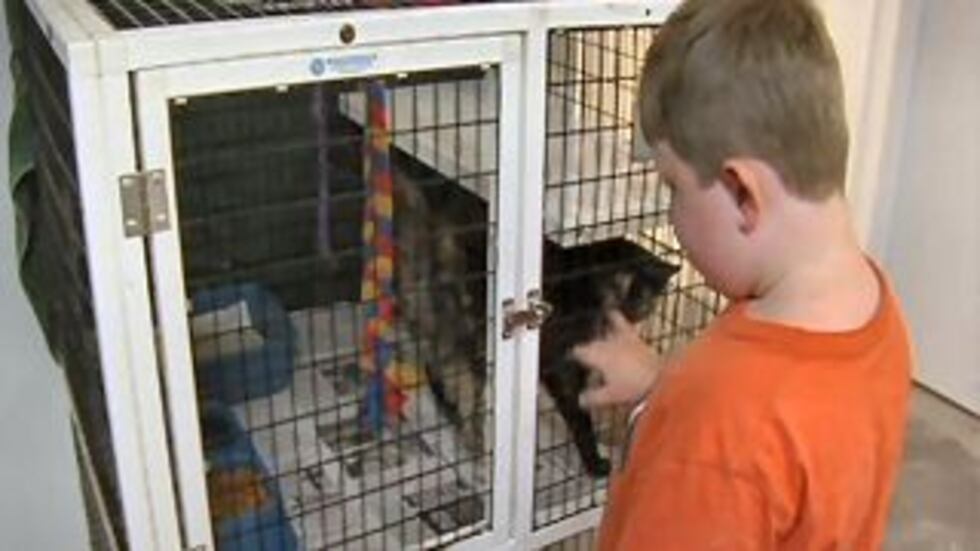 GAUTIER, MS (WLOX) - Birthday party. Birthday cake. But no birthday presents for a six year old Moss Point boy. Instead of gifts, Logan Brown asked guests to help out our four-legged friends by donating dog and cat food.
Logan and his mother arrived at the shelter in Gautier with bags of grub for dogs and cats.
"Bringing them dog food," Logan said.
The idea for collecting the pet food came while Logan's mother was planning his sixth birthday party. She said she realized there wasn't much more family and friends could buy for Logan.
Theresa Brown said, "He's got more toys than probably anybody and he doesn't play with half of them. We figured he'll help the less fortunate because they need help feeding these dogs and cats. He decided that's what he would do."
She wanted to teach him about the gift of giving.
"That it's not about the receiving of everything," his mother said. "Giving. You help others."
The Jackson County Animal Shelter staff wants all children to learn the importance of taking good care of animals so they can hopefully spend a lifetime as responsible pet owners.
"They've already learned that they need the food and you just have to take care of them because these dogs and cats don't have anybody to take care of them," said Shelter Manager Peggy Hoffman. "When you take them it's a lifetime commitment. They're not throwaways. It's a life long commitment and they need to know that when they adopt one or get one from some place."
Although Logan has a dog of his own named "Dudley", his mother said he loves animals so much he'd take all the shelter dogs and cats home if could.
"I like the dogs and the kitty cats," Logan said. I asked how many he wanted. He said, "Four and six. "
Now Logan did receive one birthday gift from his parents which is an above ground swimming pool. As far as anything else, Logan told us he'll just wait on Santa Claus.
Copyright 2011 WLOX. All rights reserved.