Alligator believed to have killed two dogs in Gulfport
Published: Jun. 25, 2011 at 12:01 AM CDT
|
Updated: Jun. 25, 2011 at 2:20 AM CDT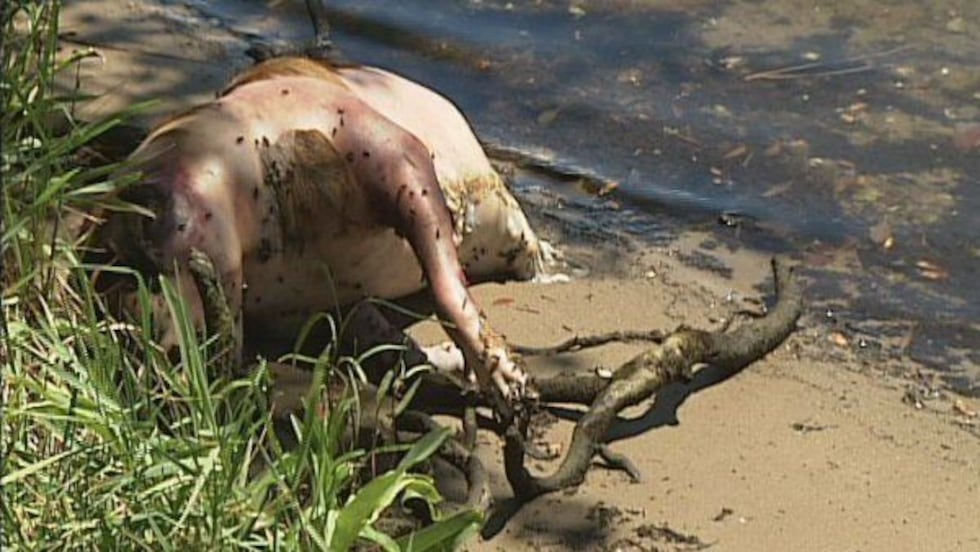 GULFPORT, MS (WLOX) - The Bayou Bluff Tennis Club is a place for both kids and adults alike to get away and relax, but that usually relaxed mood turned into fear when an uninvited guest began making its presence known.
It started with a sighting of an unusually large alligator. Then a worker discovered two decapitated dogs, all in one week.
"I kind of heard something moving around in the trees and when me and the counselors looked over there, it was probably five feet out of the water," Youth Tennis Director Christoffer Fasth recalled. "His head was peering up into the tree kind of like he was trying to grab a bird or something."
But that alligator is being blamed for eating more than just birds.
"Twenty feet from my dock, I have a dead animal now. And it's half eaten with big teeth marks in it, so it's kind of... it's kind of scaring us a little bit now," Fasth said.
Another dog, with similar wounds, was found earlier this week. With two unexplained attacks just days apart, suspicions started to arise.
"I guess they were barking, maybe they heard something down by the Bayou, came to check it out and he got him. It's scary," Tennis Club worker Hunter Myrick said.
Aside from the fear of knowing that there's such an enormous alligator in the vicinity, workers at the Bayou Buff Tennis Club said what has them most concerned is the safety of children in the area.
"Hopefully they can remove it, just for the safety of the club and for the children. Like I said, we do sports camps every day around here. And, I mean, I don't know the habits of alligators, but if that thing were to come out of the water, it wouldn't be good for anybody," Fasth said.
Until the gator is caught, workers will continue to be alert, and members of the tennis club plan to do the same.
Jacob Stewart is a general member of the club, and said potting alligators is nothing new. However, this week's events are out of the ordinary, and understandably add a little bit of fear.
"I'm scared that maybe one day my dogs will get out here. And God forbid anybody's kids come down here and they get hurt as well," Stewart said.
Bayou Bluff has reached out to the Wildlife and Fisheries Department for help. There are plans to set traps and catch the alligator in the very near future.
Copyright 2011 WLOX. All rights reserved.