Sponsored - The following content is created on behalf of Let's Go! Gulf Coast and Chevron and does not reflect the opinions of Gray Media or its editorial staff. To learn more about Let's Go! Gulf Coast, visit https://www.letsgogulfcoast.org.
Let's Go! Gulf Coast, founded in 2013 and a Proud Fund of the Gulf Coast Community Foundation, is a local nonprofit with a focus on combating childhood obesity. Let's Go! Gulf Coast is all about healthy eating and active living for MS Gulf Coast children, their families, and the communities in which they live, learn, work, and play!
We envision a Mississippi Gulf Coast where youth and their families achieve optimal health. Let's Go! Gulf Coast uses evidence-based strategies to promote policy and environmental changes that help facilitate healthy eating and active living, while providing education, programming ideas, support, and so much more! We partner with schools, early childcare centers, after-school programs, local workplaces, and healthcare facilities to create the greatest and most sustainable impact possible for our youth.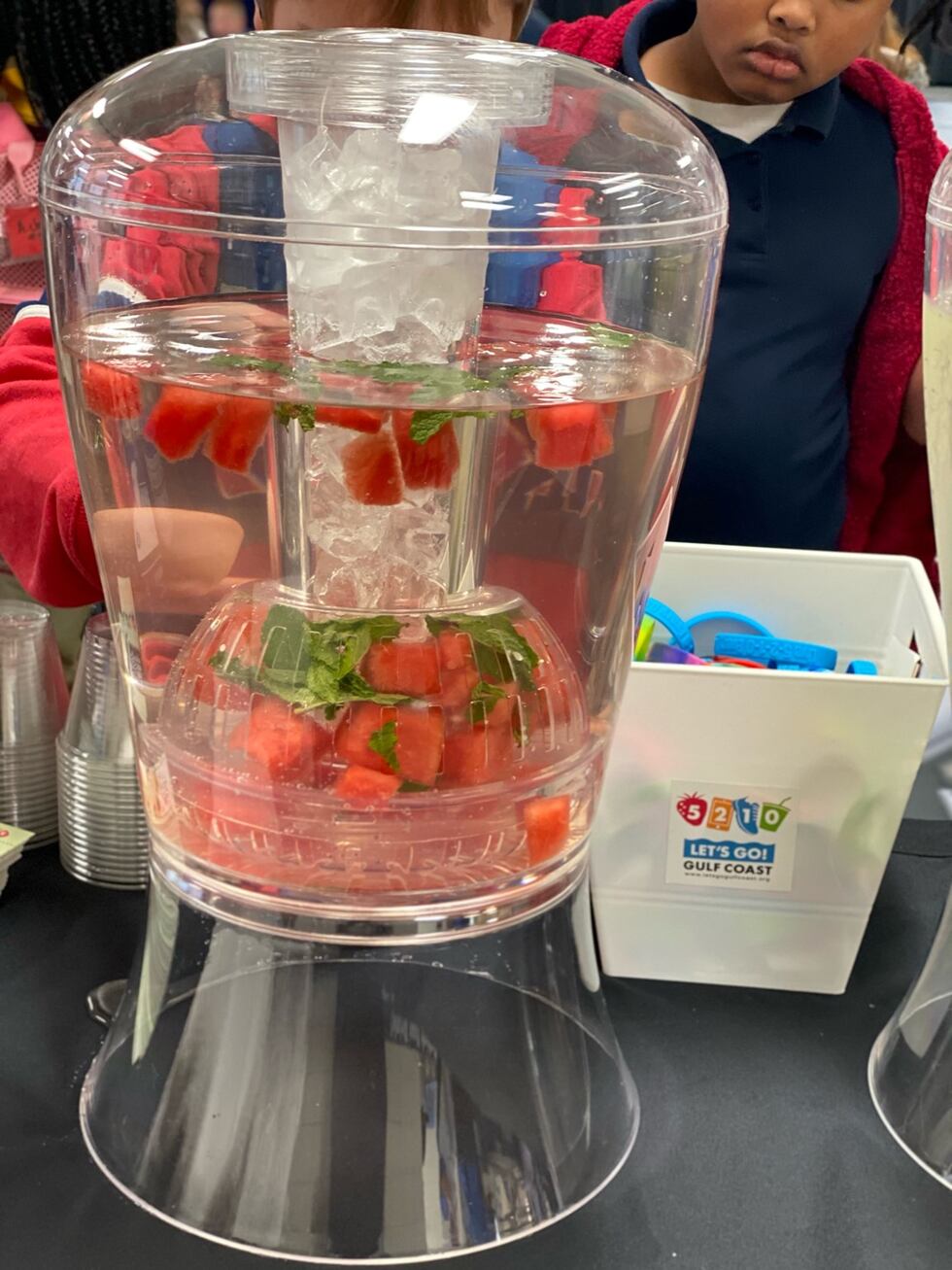 We use the common message of 5-2-1-0:
5 or more servings of fruits & vegetables
2 hours or less of recreational screen time
1 hour or more of physical activity
0 sugary drinks, more water & low fat milk

Keep TV/Computer out of bedroom. No screentime under the age of 2.
And there's a scientific rationale for it.
EAT 5 OR MORE FRUITS AND VEGETABLES EVERY DAY
A diet rich in fruits and vegetables provides vitamins and minerals, important for supporting growth and development and for optimal immune function in children. High daily intakes of fruits and vegetables among adults are associated with lower rates of chronic diseases such as heart disease, stroke, high blood pressure, diabetes, and possibly, some types of cancers.
WATCH 2 HOURS OR LESS OF RECREATIONAL SCREEN TIME EACH DAY
Watching too much television is associated with an increased prevalence of overweight and obesity, lower reading scores, and attention problems. The American Academy of Pediatrics (AAP) recommends that children under age 2 shouldn't watch any television. For children age 2 and older, the AAP recommends no TV or computer in the room where the child sleeps, and no more than 2 hours of screen time a day.
COMPLETE 1 HOUR OR MORE OF PHYSICAL ACTIVITY EVERY DAY
Regular physical activity is essential for weight maintenance and prevention of chronic diseases such as heart disease, diabetes, colon cancer, and osteoporosis. While most school age children are quite active, physical activity sharply declines during adolescence. Children who are raised in families with active lifestyles are more likely to stay active as adults than children raised in families with sedentary lifestyles.
CONSUME 0 SUGARY DRINKS; MORE WATER & LOW-FAT MILK INSTEAD
It is recommended that children 1-6 years old consume no more than 4-6 ounces of 100% juice per day and youth 7-18 years old consume no more than 8-12 ounces. Switching to low or non-fat milk products (once a child reaches 2 years old) significantly reduces dietary saturated and total fat, as well as total calories.
Childhood obesity brings with it both short-term and long-term health risks, which is why we made it our mission to help children learn healthy routines. Research shows the habits children establish early in life and can help in establishing lifelong food preferences and habits.
Through generous donations and grants, we have been able to invest in the health of our children and families along the Mississippi Gulf Coast - which benefits all of us! We have been able to host interactive 6th grade health fairs, create 'One Mile Walk' tracks at local hospitals and prominent businesses, host six community-based weight-loss programs, encourage local businesses to freely provide water throughout the work day, encourages thousands of children to compete a '5-2-1-0 Challenge,' attend over 260 community events, distribute over 15,000 placemats with the 5-2-1-0 message and fun coloring activities to local restaurants, partner with the University of Southern Mississippi to conduct a research study with findings now published in peer-reviewed journals and presented at state and national conferences, and so much more!
Let's Go! Gulf Coast is excited to launch an ambitious initiative in the New Year, that aims to help children, families, and adults across the MS Gulf Coast to be more active outdoors! We've been mapping out and cataloging our parks and outdoor spaces and are excited to launch an innovative digital tool that will provide easily accessible and up-to-date information on outdoor recreational spaces. We want to help increase physical activity levels among children, youth, and adults by encouraging the use and improving access to parks, with the goal of reducing the rate of obesity along the MS Gulf Coast. So be on the lookout for an exciting announcement in 2024!
Learn more or donate to our mission at the links below.