News Anchor
Jackson, MS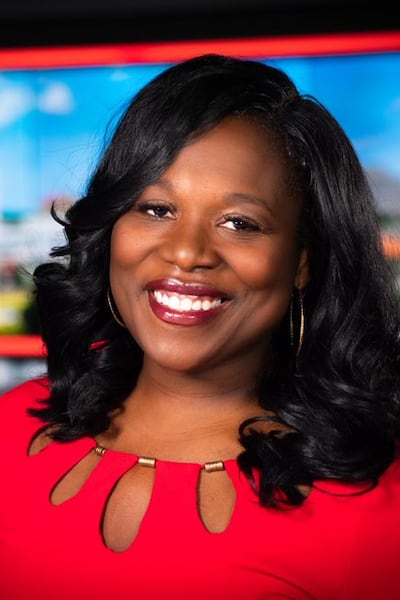 Patrice Clark is a general assignment reporter and weekend anchor. She joined WLBT in October 2016.
Patrice is a proud native of New Orleans, Louisiana, so she knows about good food and good times. As a child, she dreamed of being on television like her role model Oprah Winfrey.
Patrice started out speaking at her church, Greater St. Stephen and different city events. Eager to get involved in the media as a child, Patrice worked at a radio station in New Orleans, AM 940, as a co-host of a local teen talk show.
Patrice graduated from Nicholls State University in Thibodaux, Louisiana. During college, she worked as a Reporter/Anchor for her college television station and KTIB local radio station. She also interned at FOX 8 News in New Orleans.
After earning a degree in Journalism, Patrice moved back to her hometown and worked at WWL Television as an assistant assignment editor. She also helped produce the youth program "Our Generation."
Patrice then moved to South Mississippi to work as a tape-editor at WLOX, but she was determined to be in front the camera. In her off time, she worked on her writing and storytelling. After a lot of hard work, her dream came true and she was offered the Jackson County bureau chief position. She was also a weekend live reporter and fill-in anchor at WLOX. In 2016, She made a move to Jackson, Mississippi, to continue telling people stories.
She has interviewed business leaders, former presidents, governors, and Hollywood celebrities. But what touches Patrice's heart the most is helping and informing people in the community, a goal she fights to accomplish with each story.
While at WLBT, Patrice has won first place for Best Public Affairs reporting from the Louisiana-Mississippi Associated Press Broadcasters and Media Editors. She also won first place for best Short Light Feature.
Patrice also reached an educational milestone in 2019. She graduated with a Master of Science degree in Mass Communication at Jackson State University. On top of that, she was the Salutatorian of her program.
When Patrice is not chasing a breaking news, she loves traveling, reading good books, and spending time with her family, friends, and sorority sisters. Yes, she is proud member of Delta Sigma Theta. But shopping is Patrice's true love. She and her mom can spend all day going from store to store.
Patrice is also very spiritual; she credits the Lord for all her blessings, including her journalism career.
Education
Nicholls State University, Bachelor's in Journalism
Jackson State University, Master's in Mass Communication