Multimedia Journalist
Biloxi, MS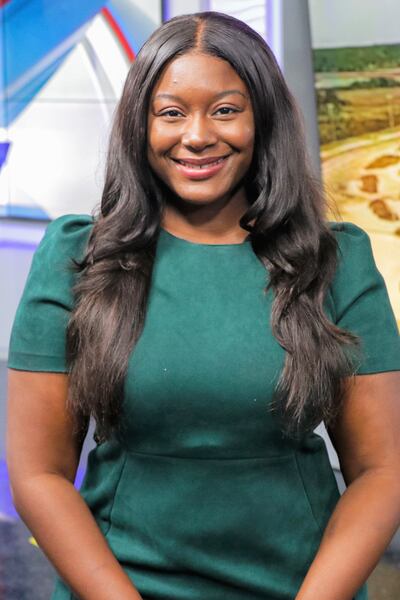 Stephanie Poole is a Gulfport native. She returns to South Mississippi after spending nearly four years as an Anchor/Reporter with WCBI-TV in Columbus, MS. During her time in the Golden Triangle, Stephanie reported on everything from breaking news to local feature stories in the community.
In 2019, Stephanie met with families affected by a devastating EF-3 tornado that ripped through the southside of Columbus. The storm aftermath left citizens without a place to home for several months. She rolled up her sleeves to follow community clean-up and recovery efforts led by area organizations in the Friendly City. In 2022, Poole traveled to Macon, MS for a rescue mission after a severe storm left two women trapped under a collapsed building.
Poole also kept an eye on what's happening in MS classrooms. She visited several school districts in the Golden Triangle regarding COVID-19 restrictions, teacher shortages, and technology.
Poole was awarded Mississippi Association of Broadcasters Third Place Reporter for Small Market TV.
Stephanie is a 2018 graduate of Mississippi State University #HAILSTATE. She began her broadcast career as a reporter on the student television show at MSU, Take30. Later, she worked for Cumulus Broadcasting Media as a radio talent and remote assistant from 2018-2019.
Poole joins the WLOX News Now team with a humble heart.
When Stephanie isn't on-air, she's dining on the Gulf Coast catch of the day--seafood. Whether it's char-grilled oysters, crabs, or shrimp, you can find her placing an order at her favorite restaurants.
She also enjoys working out, painting, and playing a round of Uno with friends!
If you have a story idea for Stephanie, follow her on Twitter @StephPNews or send her an email stephanie.poole@gray.tv