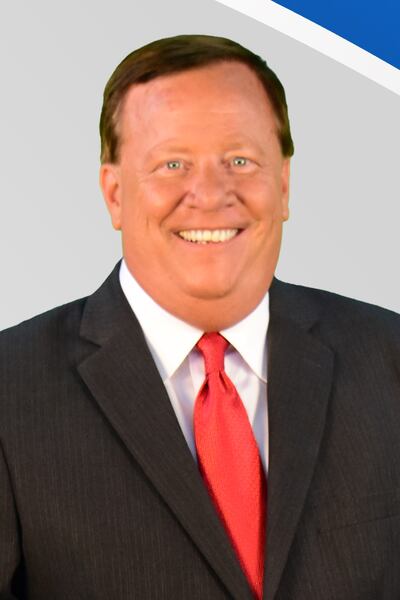 Lindsey Hall is a native of Florence, Alabama, and graduated from the University of North Alabama in 1984. He is married (Julie) and has two children (Anna Lindsey and Jackson) and a step-daughter (Jordan).
Lindsey came to WTOK in 1986 as the Sports Director and after 31 years he has moved to the 5 PM and 6 PM News Anchor/Reporter. He also shoots and produces a weekly feature "County Road 11" that can be seen Thursdays at 6:00 and 10:00 and on Good Morning Meridian on Friday. Even though he has made the move to News he still remains involved with Football Friday.
He is active in the community and is heavily involved in the State Games of Mississippi and the longtime director of the Steve Hull Memorial Golf Classic. He also hosts radio programs on Thursday and Friday mornings on Meridian's Supertalk Mississippi 103.3. His hobbies include fishing with Julie, traveling, going to concerts and enjoying watching his beloved Crimson Tide roll.
Lindsey has received the Best Sportscaster of the Year Award several times from the Mississippi Associated Press Broadcasters and was inducted into the Associated Press Broadcaster's Hall of Fame for Mississippi & Louisiana in 2019.
Updated: May. 12, 2022 at 1:22 PM CDT
|
Thursday's commencement at MSU-Meridian was truly a family affair.