Digital Producer
Roanoke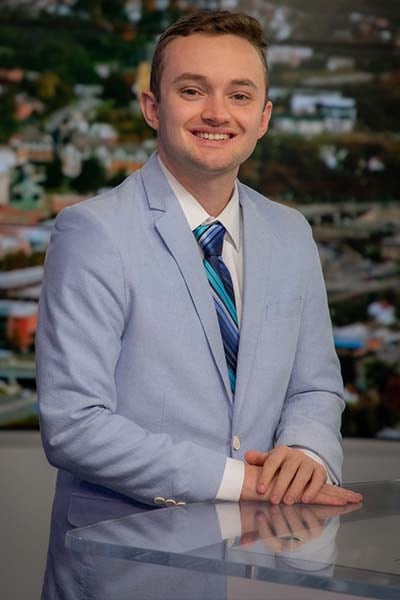 Justin joined WDBJ7 in December 2021.
Justin was born and raised in Roanoke and is extremely familiar with the surrounding areas. He earned his Associates Degree from Virginia Western Community College before attending Radford University, where he earned a degree in Media Studies with a concentration in Media Production.
He is the Morning Digital Producer, keeping our Facebook and Twitter pages up to date. While also posting stories to WDBJ7.com.
Before Joining WDBJ7, Justin worked as a Gameday Production Crew member for the Salem Red Sox for two seasons.
In his free time Justin likes to watch football with friends and family, watch and analyze movies, especially Marvel films, and go on hikes in our beautiful mountains.
Justin is very excited to start his career with WDBJ7.
Updated: May. 3, 2023 at 11:22 AM CDT
|
By
Justin Geary
,
Patsy Montesinos
and
Gray News staff
Video footage shows several people firing guns into the home the boy lived in before running down the street.
Updated: Mar. 16, 2023 at 2:22 PM CDT
|
By
Justin Geary
and
Emily Van de Riet
A juvenile has been arrested for allegedly killing five horses on a property in Virginia, according to the Appomattox County Sheriff's Office.
Updated: Dec. 6, 2022 at 5:38 PM CST
|
By
Justin Geary
and
Jordan Gartner
Authorities in Virginia say a man killed an intruder who broke into his home early Tuesday morning.