Escaped inmate captured in Louisiana, sent back to Hancock County
Published: Nov. 21, 2023 at 11:46 AM CST
HANCOCK COUNTY, Miss. (WLOX) - An inmate who escaped custody Friday in Hancock County has now been captured.
According to the Hancock County Sheriff's Office, Kelli Palermo was found in the Lake Charles, Louisiana area. HSCO says Palermo will be extradited to Hancock County where she will face new charges for escape.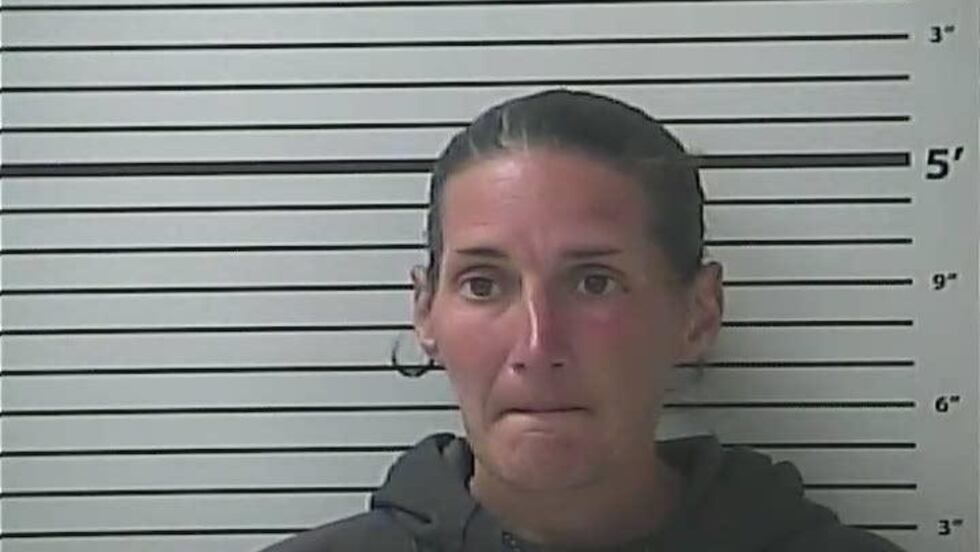 Palermo was working near the Emergency Operations Center when she first escaped.
In a Facebook post, HCSO wrote "According to Sheriff Adam — Part of the rehabilitation process is transitioning inmates to a worker status and there are times that inmates demonstrate that they are not yet capable of maintaining our trust. In Kelli's case, she now has alot bigger problem on her hands and she will have to work twice as hard to work her way out of the criminal justice system."
In addition to the arrest of Palermo, HCSO also announced the arrest of Larry Glen Holland of Beaumont, Texas. Holland is being charged with accessory after the fact for his role Palermo's escape.
In a Facebook post, HCSO wrote "According to Sheriff Adam — The resolution of this investigation further exemplifies the great teamwork happening in our office and with our surrounding law enforcement partners on the federal level. I couldn't be more pleased at the fine work that was done by all involved to lead to Palermo and Holland's arrests."
Click here to subscribe to WLOX News on YouTube: Keep up with South Mississippi news, sports, and local events on our YouTube channel!
Copyright 2023 WLOX. All rights reserved.