Coast Life: Family legacy of service continues on Thanksgiving
Published: Nov. 20, 2023 at 10:04 PM CST
BAY ST. LOUIS, Miss. (WLOX) - The Coast Life generosity is on full display every Thanksgiving. In Bay St. Louis a family tradition of giving continues almost four decades after it first started.
"It just fulfills that need and drive to help other people," Julie Massengill said.
Massengill spends her Thanksgiving by helping offer others a free meal.
"From the time I was a young teenager that was our Thanksgiving," Massengill said. "We no longer had a family meal where you have the turkey like everybody else and that's the only Thanksgiving my kids have only known."
Massengill is one of nine children. Her mother Sally Kelly started the Kelly Family Free Thanksgiving Dinner 38 years ago in Bay St. Louis. The family owned a restaurant, and it was a way to give back. Thursday will be the first Thanksgiving feeding without Sally Kelly. She passed away over the summer at 90 years old.
Kelly's children and grandchildren are continuing the tradition.
"My mom was so passionate about helping people," Massengill said. "She wanted everybody to know it was a dinner for everyone. It's not just a dinner for the homeless, poor or needy. She wanted everybody to come, it's for everybody as a community to have a meal together.
"The family is planning to serve up to 1,000 meals. Even though it is a big family, they always need more help.
"My mom always said it's God's dinner, so we depend on whoever God sends us, that's who helps," Massengill said.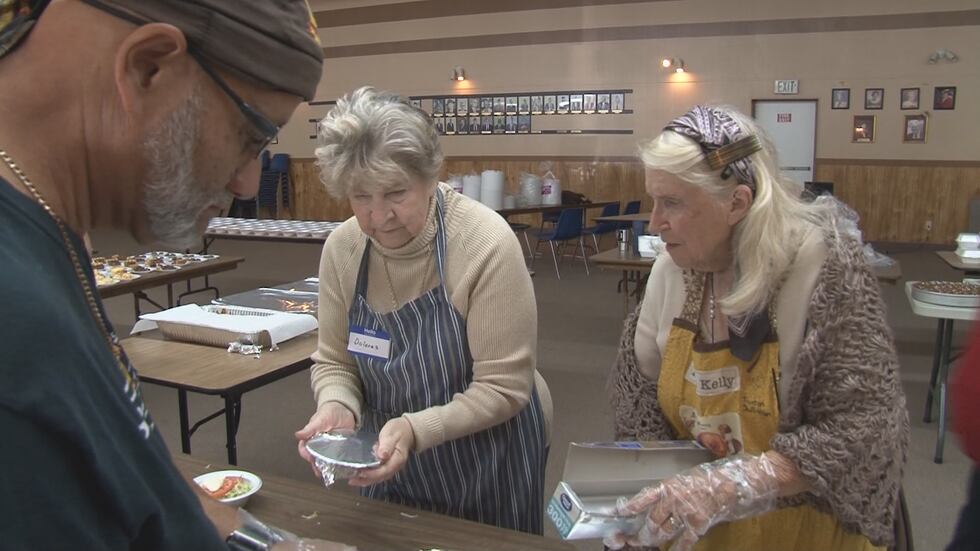 Vietnam veteran Samuel McArthur was one of those people who came through the door.
"I like helping people," McArthur said.
Several years ago, the man they call Sarge was just planning to stop by for a meal. He ended up helping serve others and he's come back to volunteer every year since. He cooks and serves the meals as well as offering encouragement.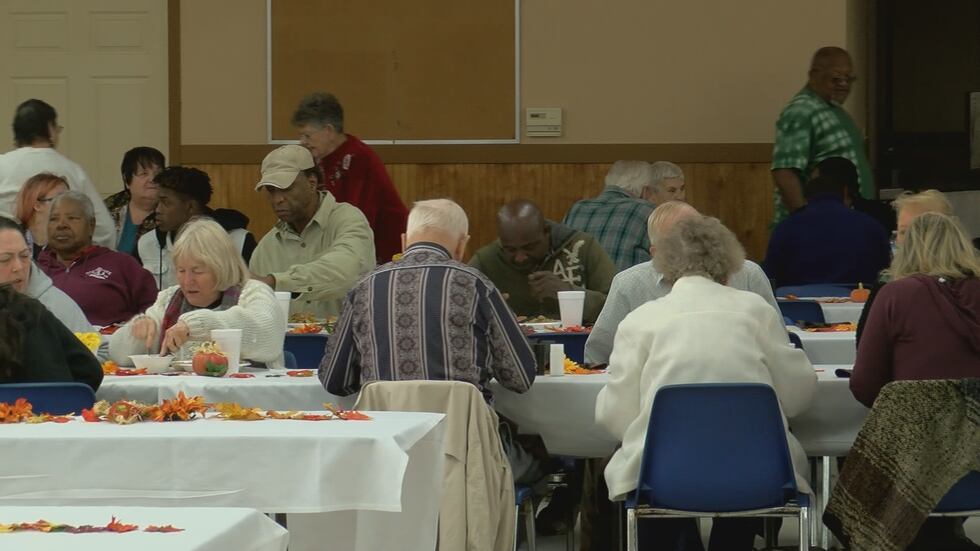 "We go to the different tables and talk to people, and we say for this day we don't want you to worry about anything," McArthur said. "We want you to be full, enjoy the feast and have a good time."
McArthur also recruits more volunteers.
"They'll say I want to be like you Sarge and I'll say okay, if you really want to be like me then go over there, get dinner, and serve those people," said McArthur.
Feeding hundreds of people in just a couple of hours can bring its challenges. Sally Kelly had a system to navigate the day.
In 2007 she said: "It's just fun to do, it's just a fun thing. I've got it down pat, so it's not too much work."
Using Kelly's example of service, her family plans to keep the Thanksgiving tradition going for generations to come while remembering her sacrifice.
"It meant so much to her and her legacy to carry it on and she wanted this meal to continue," Massengill said. "She wanted to make sure it kept going because it touched so many people. I wouldn't change it, it's fun every year and always a great time."
The Kelly Family Free Thanksgiving Dinner is taking place at the Bay St. Louis Community Hall in the Depot district from 11:00 a.m. - 2:00 p.m. or until the food runs out.
You can find more information on the event and how to volunteer or donate, by calling or texting Julie Massengill at 228-223-4064.
Click here to subscribe to WLOX News on YouTube: Keep up with South Mississippi news, sports, and local events on our YouTube channel!
Copyright 2023 WLOX. All rights reserved.