Driver in fatal buggy crash charged with criminally negligent homicide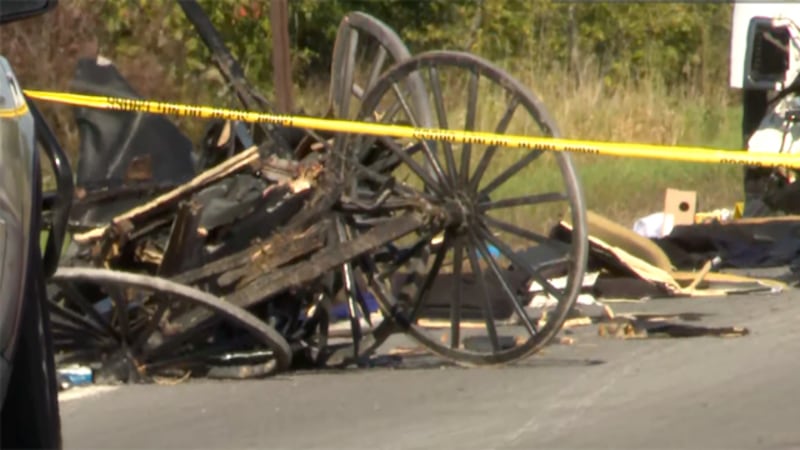 Published: Nov. 20, 2023 at 1:36 PM CST
WATERTOWN, N.Y. (WWNY/Gray News) - The New York woman who was driving the pickup truck that crashed into a buggy, killing two Amish children, has been charged with criminally negligent homicide, WWNY reports.
The Jefferson County Sheriff's Office arrested 26-year-old Charlene Kring on Monday.
Kring is set to be arraigned on two counts of criminally negligent homicide next month.
The crash happened on County Route 2 in Alexandria, New York, on September 20. Deputies say Kring drove her pickup into the back of the buggy, which was traveling in the same direction.
Investigators say speed and distracted driving were contributing factors leading to the collision.
The crash killed 1-year-old Ananias Slabaugh and 3-year-old Andy Slabaugh, according to the sheriff's office. Four other members of the Slabaugh family were injured.
Kring was not injured in the accident.
Copyright 2023 WWNY via Gray Media Group, Inc. All rights reserved.