JC's 'Free State Records' acts as new outlet for original music recordings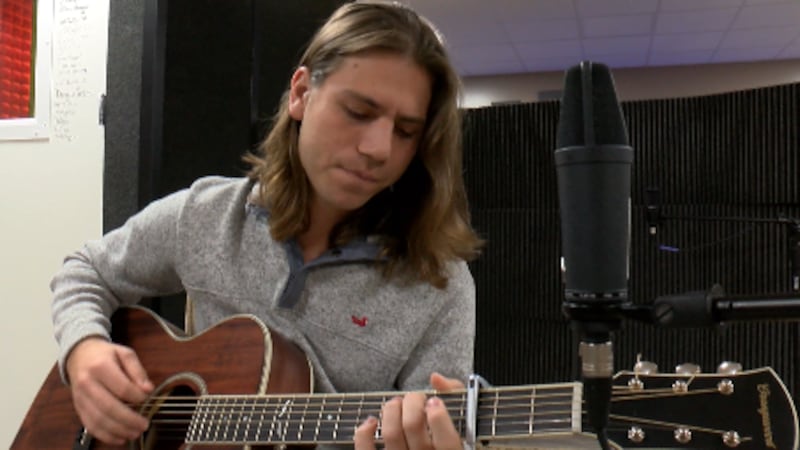 Published: Nov. 16, 2023 at 8:58 PM CST
ELLISVILLE, Miss. (WDAM) - The Music Industry Program at Jones College is continuing steady growth, as administrators and faculty celebrate its fifth year.
The program began with less than half dozen students in 2018.
Now, there are about 30 students enrolled,
Students learn all aspects of the music industry, from business practices to sound engineering.
The goal is to prepare them to attend a four-year university or to enter the workforce.
"They come into the studio and they learn their bare basics all the way up, but they learn it with industry standard technology and top-of-the-line gear," said Matt McGuffie, instructor with the Music Industry Program. "What they're going to see in the world, they see in here first."
Carson Stanford of Grenada, one of the program's students, is the first Music Industry student to release a collection of his own, original music on the college's label, called "Free State Records."
His release is a three-song EP, called "Last Name," and it's available on all major streaming services.
JC's recording studio also is available for public use.
Find out more about the studio by going to www.jcjc.edu/programs/musicindustry/.
Instructor Matt McGuffie can be reached at matt.mcguffie@jcjc.edu.
Want more WDAM 7 news in your inbox? Click here to subscribe to our newsletter.
Copyright 2023 WDAM. All rights reserved.