7th newborn surrendered to a Safe Haven Baby Box in Indiana this year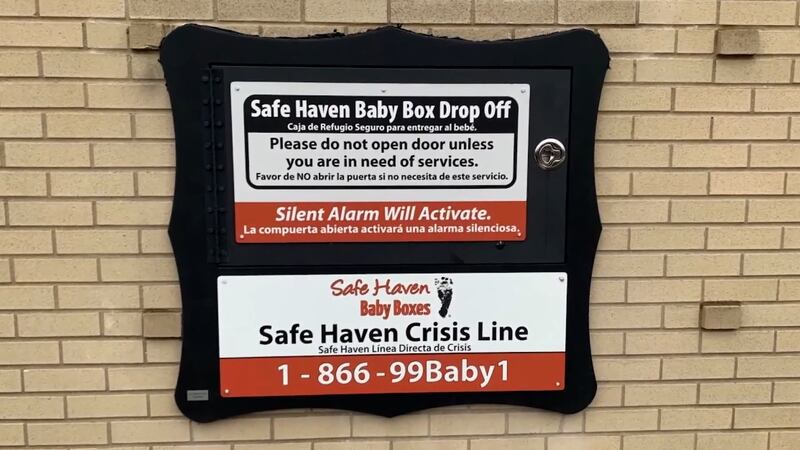 Published: Nov. 17, 2023 at 3:22 PM CST
SCHERERVILLE, Ind. (Gray News) – A healthy newborn baby was lovingly surrendered to a Safe Haven Baby Box in Indiana earlier this week, making it the 16th surrender across the country overall this year.
Seven babies have been safely surrendered via Baby Boxes in Indiana so far in 2023, according to the organization.
"Wow, we are so grateful to this birth mother for bravely and sacrificially choosing what she believes to be best for her baby. We are honored that she trusted our program to protect her and her infant," Safe Haven Baby Box organization founder Monica Kelsey said in a statement.
The Safe Haven Baby Box program offers a resource for moms with no other options and advocates for infants who don't have a voice and can't speak up for themselves.
The baby boxes are located in multiple states and have heating and cooling elements to provide comfort for the infant, along with silent alarms to notify first responders.
The infant is checked by medics and then taken to the hospital for further evaluation. She will likely be adopted by a family within 30 to 45 days.
"There is a real beauty in seeing the families made with these babies adopted by amazing families. It is a real chance to rewrite tragedy into a blessing," Kelsey said.
If you need help finding a Safe Haven location or would like to speak to a licensed counselor, call the National Safe Haven crisis hotline at 1-866-99BABY1.
Copyright 2023 Gray Media Group, Inc. All rights reserved.